Webinar Recording: 5 Guidelines for EMS Fatigue Management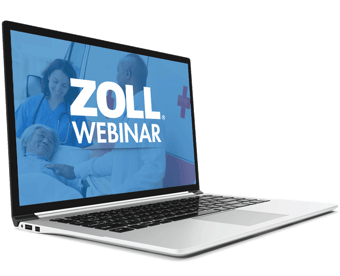 Administrators and leaders of EMS organizations aren't adequately prepared to develop programs for mitigating fatigue in the workplace. Recently, the National Highway Traffic Safety Administration (NHTSA) supported a project to develop guidelines for fatigue risk management in EMS informed by a review of the best available evidence.
Best available evidence related to use of:
Caffeine and naps during shifts
Shorter shifts
Education and training
Biomethematical models and task load interventions
Reliable or valid fatigue survey instruments.
Values and preferences of EMS personnel regarding:
Fatigue mitigation strategies
Cost of strategies
Risk and benefits of strategies for fatigue mitigation
Train EMS Crews Today. Save Lives Tomorrow.

Presented by:
Dr. P Daniel Patterson, Assistant Professor of Emergency Medicine; EMSARN Primary Investigator

Patterson studies safety in emergency care settings with special emphasis on safety culture, fatigue, shift work, sleep health, teamwork, medical errors and adverse events, and clinician injury in the prehospital EMS setting. Collaborations have led to creation of reliable and valid safety measurement tools and establishing base rate data for key indicators of EMS safety. Patterson has led multi-disciplinary teams in evidence reviews and experimental studies testing novel interventions to improve safety. His research is informed by immersion in the EMS setting as a paramedic clinician