The Aviation Industry Lives & Breathes Safety – What Can EMS Learn?
Train EMS Crews Today. Save Lives Tomorrow.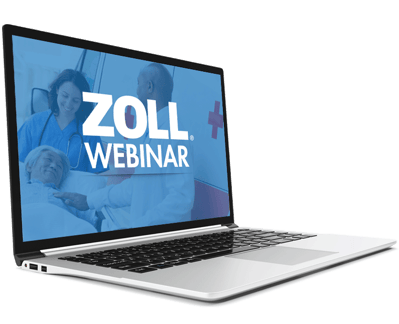 When you get into an airliner to fly you assume that you will get to the destination safely. When there is an emergency and firefighters or EMTs are responding, we also assume they will get to and from the destination safely. The two industries are strikingly similar. They both face many of the same pitfalls yet one side has put a culture and procedures in place to minimize these slips and trips.
In this webinar you will learn about the following prominent aviation techniques and how they apply to EMS and Fire:
Crew resource management (CRM). Is just a temporary management style?

What about threat and error management (TEM)?

Do pilots like sterile cockpit rules? Many will tell you it's easy to slip and violate the rule, but it's a good thing.

On your next flight are you going to tell the pilots they can skip the checklists, just do it all by memory?
Sit back, fasten your seatbelt. Learn how to "Operate like an Eagle with the Right Stuff."
Presented by:

Captain Dick Blanchet (Ret.), BS, MBA, worked as a paramedic for Abbott EMS in St. Louis and Illinois for more than 22 years. He was also a captain with Atlas Air for 22 years on the Boeing 747 with more than 21,000 flight hours. As a United States Air Force (USAF) pilot, he flew the C-9 Nightingale aeromedical aircraft for five years.

Major Ben Blanchet, USAF, BS, MS is a C-130J Evaluator/Instructor Pilot in the Air Force with a cumulative 19 years in civil and military aviation. He is also a trained Aviation Safety Program Manager and mishap investigator.

Chris Guerra is a Boeing 747-400 Captain for Atlas Air with more than 6,000 hours of flight time throughout six continents. In addition to his role as line pilot, he is also a simulator instructor, policy manual co-author, and lead project pilot. Chris has also had the pleasure of serving as lead instructor of the Human Factors departments at Atlas Air and ExpressJet airlines, whereby a model of contemporary safety in training and flight operations was established.

Rob Lawrence is the Chief Operating Officer of the Richmond Ambulance Authority. Prior to that, he was the Chief Operating Officer for Suffolk as part of the East of England Ambulance Service in the United Kingdom. His first career was as an Army Officer, and is a graduate of the Royal Military Academy Sandhurst where he served as a Medical Support Officer responsible for pre hospital delivery and evacuation in many operational theatres around the world.