EMS & Data: Industry Insights and Statistics Infographic at your Fingertips
See how your organization stacks up
Last year, ZOLL surveyed nearly 300 EMS professionals to find out what, if anything, their organizations were doing to track Key Performance Indicators (KPIs), manage their data, and transform it into actionable insights.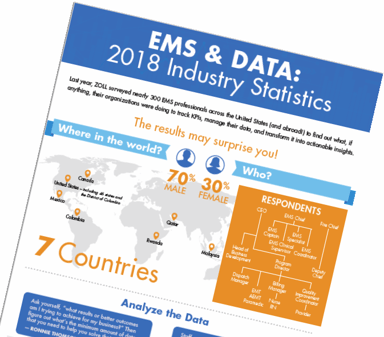 What percent of organizations are good at collecting and analyzing data?
What's an EMS organization's biggest challenge?
What kinds of metrics are most organizations tracking?
The results surprised us, and they might surprise you too!