Improve Safety & Lower Maintenance Costs
Fort Smith EMS amassed significant safety and cost savings by reducing aggressive driving.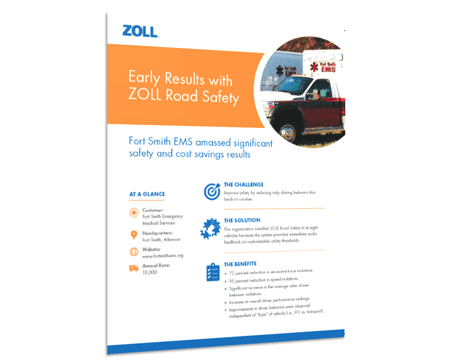 How Did They Do It?
Fort Smith EMS installed Road Safety in its eight vehicles in order to leverage the system's immediate audio feedback and customizable safety thresholds. Results showed drastic improvements including:
72 percent reduction in excessive force violations
95 percent reduction in speed violations
Significant increase in the average miles driven between violations
Increase in overall driver performance rankings
Improvements in driver behavior were observed independent of "type" of vehicle (i.e., 911 vs. transport)
Want to learn more about how Fort Smith EMS was able to curb aggressive driving to improve safety and lower maintenance costs? Fill out the form to the right to Read their Story.