Use Real-Time Data to Improve Ambulance Response Times
Analyze your historical demand, create a deployment plan to cover it and react in real time to constantly-changing conditions.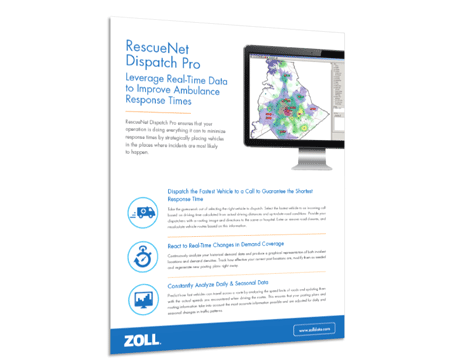 Why Should You Analyze Your Dispatch Data?
Want to minimize your response times? Strategically place vehicles in the places where incidents are most likely to happen. Then, accurately route them to the call by taking into account a dynamic set of road conditions. With RescueNet Dispatch Pro you can:
Dispatch the fastest vehicle to a call to guarantee the shortest response time
React to real-time changes in demand coverage
Leverage daily and seasonal data for the most accurate information possible
Take the guesswork out of selecting the right vehicle to dispatch. Fill out the form to the right to Get the Guide.