Track These Metrics to Improve EMS Billing Efficiency
There is a direct correlation of measuring key performance indicators (KPIs) and an efficient and effective billing department.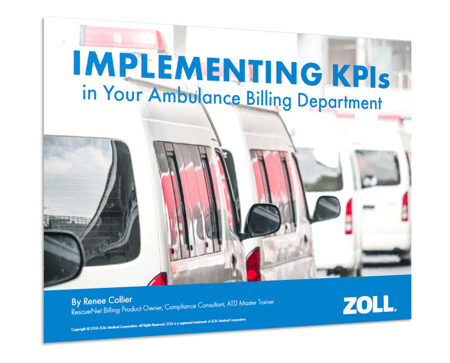 What Should I Measure?
One of the challenges to implementing KPIs is determining where to start and knowing what specific KPI measurements fit best within the billing department. Each organization is different, but a great place to start would be to start measuring:
Billing lag

Trip volume

Pre-biller, coder and biller productivity

Payor mix

Account receivable analysis

Follow-up productivity

Denials
Now that you know where to start, find out how to turn these measurements into actionable feedback to improve the overall efficiency your billing department. Fill out the form to the right to Get the ebook.