Are you prepared for the worst-case scenario?
Follow these steps to ensure that you have a strong defense against having data on a misplaced device cause irreparable damage.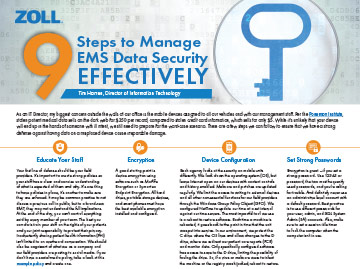 Download this tip sheet to get answers to questions like:
How can I ensure my team has a clear understanding of what's expected of them?
Should I be encrypting our devices?
How do I handle security on mobile units?
What's a strong password?
How can I recover a lost device?