Your Guide to Choosing an EMS Revenue Cycle Management Solution
Whether you're considering bringing your billing in-house or changing software from your current provider there is a lot to consider when shopping around for new tech.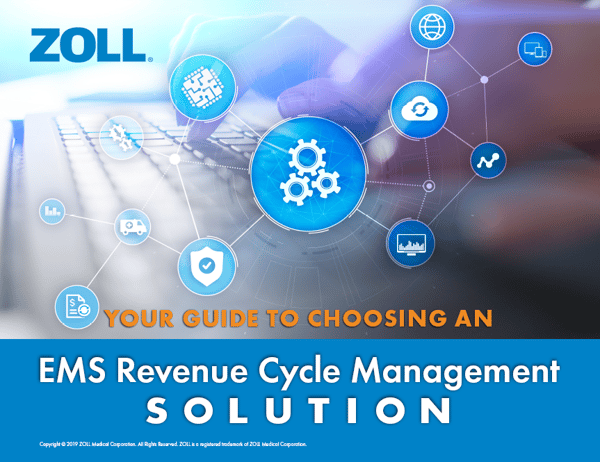 Finding a Software Solution That's a Perfect Match
Finding a software solution that's a perfect match is tough. You need to fully understand your current business needs and identify the problems you are trying to solve within your billing department. Once you have your needs identified, it is much easier to determine which solutions can help you achieve them.
This ebook includes the following steps to evaluating a new RCM solution:
Why invest in one – what are the benefits?
What do the best RCM solutions include?
How do you select the right billing vendor?
How to implement a successful new RCM system