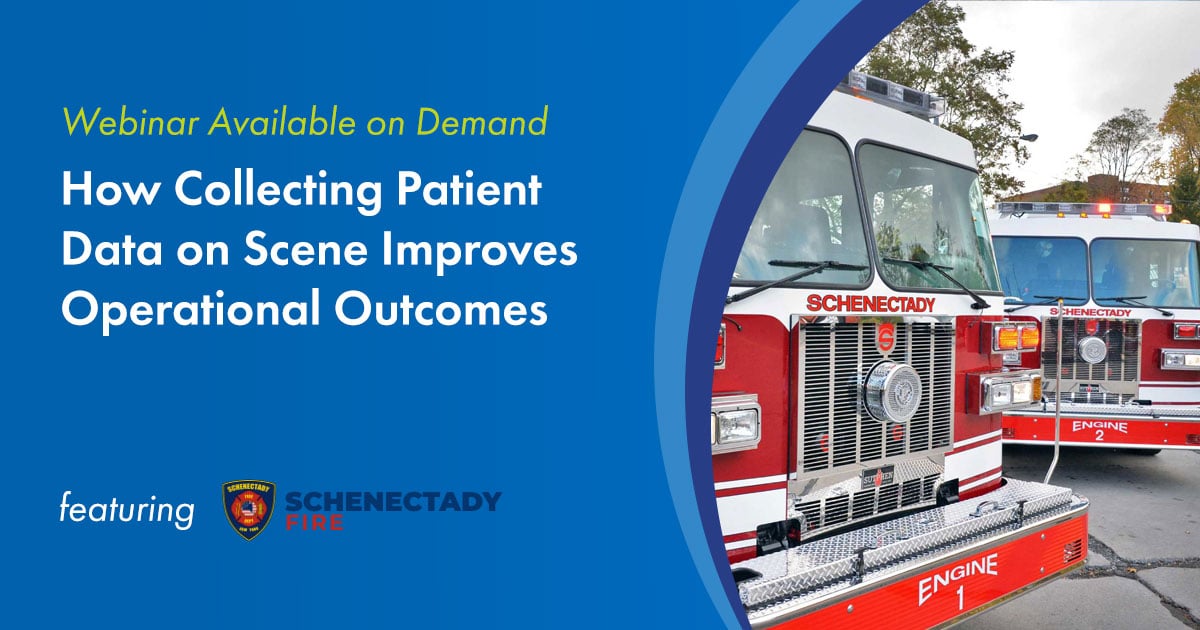 Whether it's a routine call or a high-stakes patient encounter, EMTs and paramedics know that capturing accurate on scene data is critical for creating reliable charts. After all, accurate charts directly impact patient and billing outcomes. The problem is that the traditional method of writing impressions, interventions, medications and scene data on gloves, scraps of paper, or relying on memory can produce unreliable chart data.
Watch this ZOLL® Data Systems hosted webinar, "How Collecting Patient Data on Scene Improves Operational Outcomes," where Captain Alex Knowlton with Schenectady Fire Dept will reveal how his team of paramedic-firefighters: 
Collect patient data contemporaneously while at the scene — saving time, boosting accuracy, and increasing the completeness of electronic patient care reports (ePCRs) 

Deliver optimal patient care while simultaneously improving patient outcomes — from scene to patient discharge — more easily than ever before 

Enjoy faster turnaround on claims for low-acuity calls with game-changing, in-the-field technology

Decrease time spent charting so paramedics can get back to what they love doing...saving lives
If you're ready to say "goodbye" to taking hasty notes and relying on memory to complete charts, you must attend this webinar. Watch to learn how to optimize patient care, chart faster and with greater accuracy, and help accelerate claims reimbursement.