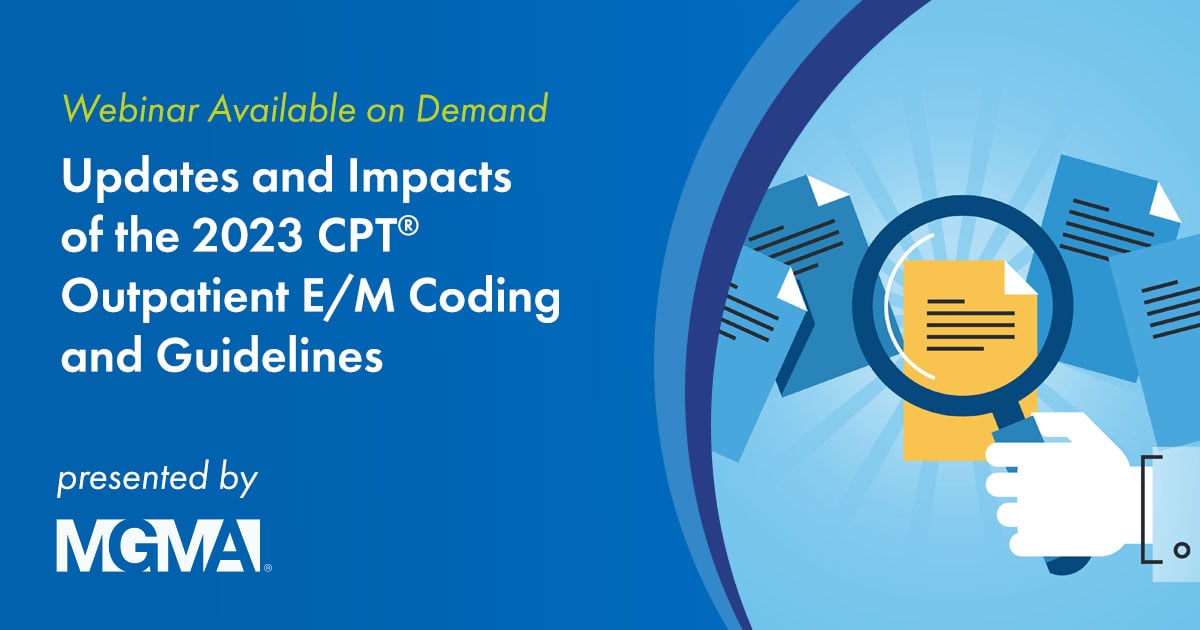 With the AMA's 2023 CPT ® Evaluation and Management (E/M) Services Coding and Guidelines changes on the horizon, optimizing reimbursement and reducing administrative burden are essential. Providers continue to face an onslaught of downward market pressures, including the implementation of the No Surprises Act. Payers demand 50% or more in cost reductions, plus in-network rates, in order to avoid contract termination. In addition, the new CPT guidelines will impact reimbursement.
In this webinar, national revenue cycle management expert, Juli Smith, shares:
A review of the key changes in the 2023 CPT E/M Guidelines

Best practices for effective documentation

Areas of potential revenue loss and documentation practices to mitigate them

Tools to optimize reimbursement while reducing administrative burden
This webinar covers strategies from initial patient registration to final collection, all while keeping patient engagement, provider satisfaction, financial health and administrative burden in the forefront of our endeavors.