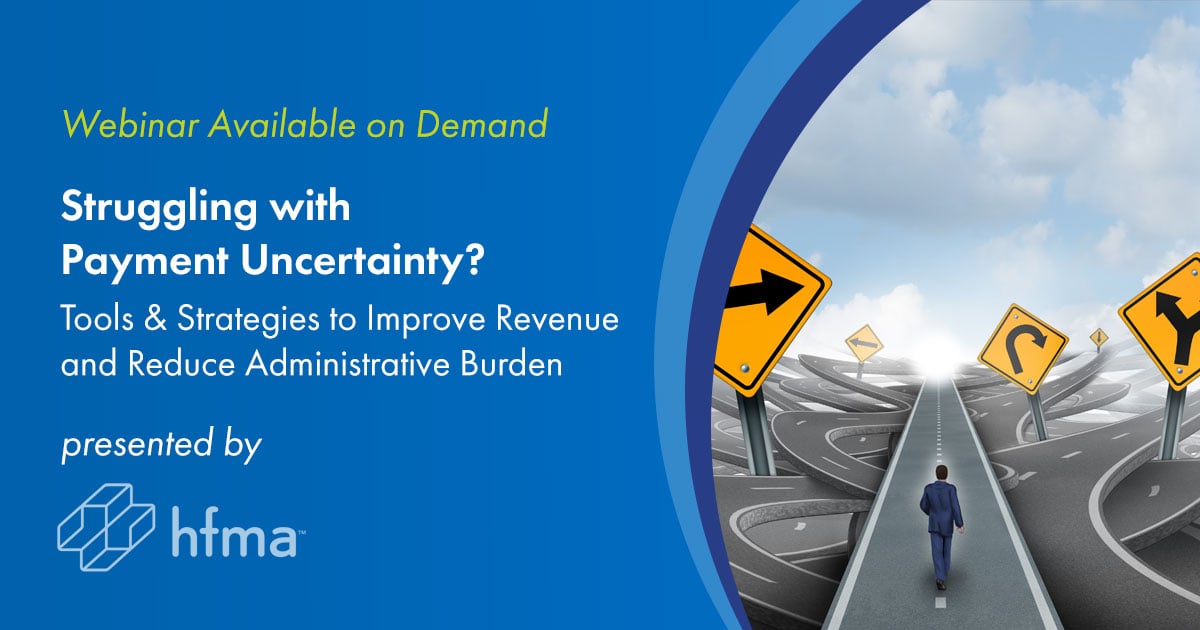 Payment uncertainty in the U.S. healthcare system has become a burden on suppliers and billers – pushing some to the breaking point. With underpayments, denials, rising patient responsibility, and fluctuating mandates, it's more important than ever to pursue strategies that help you protect revenue and reduce the administrative burden.
Watch this webinar, presented by Director of Strategic Partnerships at ZOLL® Data Systems, Juli Forde, and Director of Sales Strategy and Strategic Partners at ABILITY, Jon Larscheid, for a discussion about:
Assessing how a patient's supplied (and unsupplied) information might impact patient experience and bolster revenue

Exploring methodologies demonstrated as successful in revenue protection and payer accountability

Applying workflows to practice-specific problems like underpayments, claim denials, patient affordability, and charitable care

Making use of innovative ideas and available tools to manage risk, cost, revenue cycle, and payment strategies
To learn more, watch the recording now.