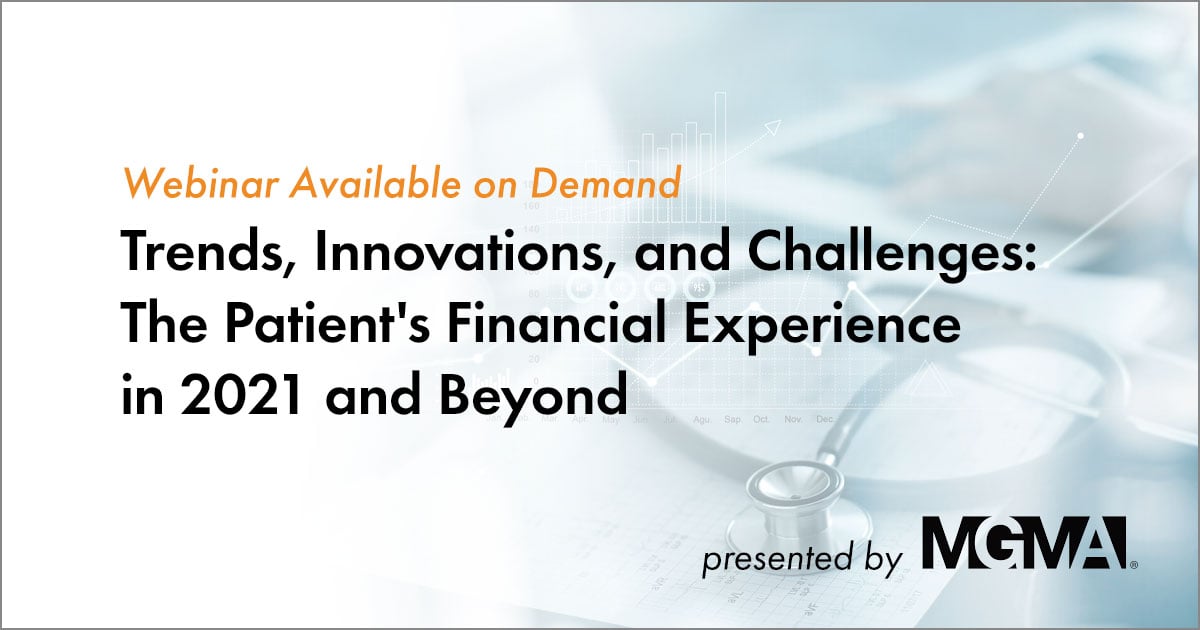 Relying on aggressive financial policies and collection tactics won't help your organization adapt to the "patient as payer" model, especially after the pandemic. You need strategies and innovations that will help patients easily navigate the financial responsibilities associated with their care. Watch our webinar to learn how to:
• Deploy strategies for increasing patient engagement and average patient collection.
• Consider how consumerism will impact your provider-patient relationship.
• Prepare for the revenue impact of price transparency and leverage tools to mitigate that impact.
• Harness the patient's unique financial characteristics to improve patient satisfaction and revenue.