The ZOLL Data Customer Community is an online resource where customers access the support knowledge base, submit and view cases (i.e., trouble tickets), network with other users and ZOLL product experts, and submit ideas for the future direction of our solutions.
The Community replaces the password-protected support pages on our old web site, which have been deactivated. If you had a login for that site, you must create a new login to access the Customer Community. All of the relevant content has been transferred to the community.
Request Community Access
Membership in the community requires each user to have a dedicated login. The Register Now button above gets the process started. Once you submit the registration form, we verify your customer status, and then send you a link where you simply need to create your password to gain access.
Verification can take up to two business days, so please be patient.
Community Membership Types
There are three membership types:
Support Member—has access to all Community features, listed below. The majority of Community members will fall into this category.
Finance Member—has access to the financial data ZOLL maintains as part of the customer relationship, such as invoices, payments, subscriptions, and billing contact information. Note: We will validate that you are an authorized Finance user, which may require us to reach out to your organization. Verification may take up to three business days, so please be patient.
All—has both Support and Finance privileges.
The Resources You Need to Get the Job Done…
The Community gives you access to support resources and allows you to share knowledge and ideas with your peers and ZOLL product exerts. As a member you can:
Search...
Our recently updated knowledge base contains documentation, troubleshooting, and Knowledge 9-1-1 videos to help you solve issues.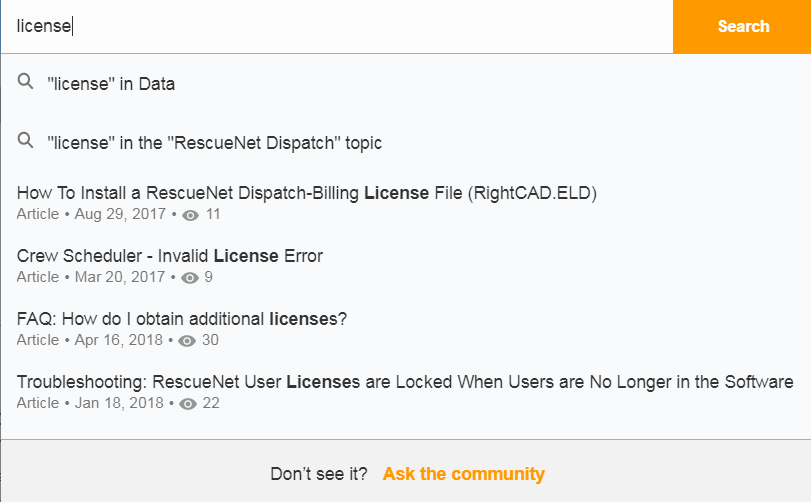 Troubleshoot…
Case management lets you view and submit cases to our Support and Finance teams.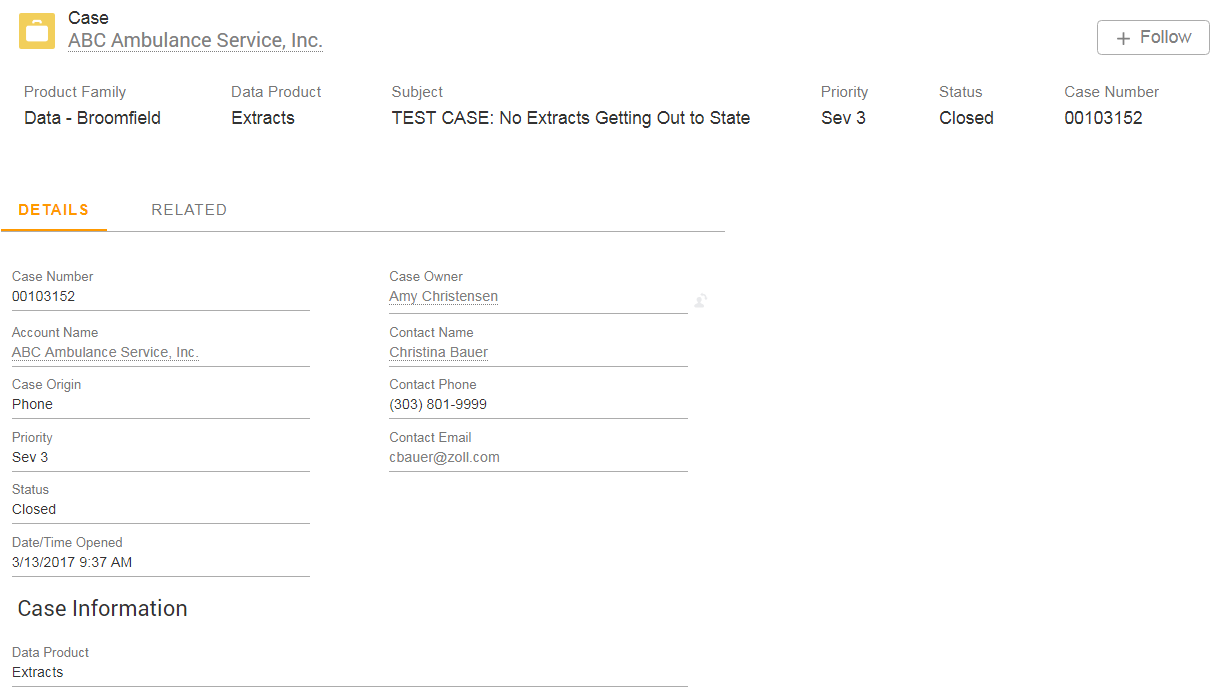 Discuss...
Discussion feeds on each product enable collaboration with other ZOLL Users and ZOLL product experts.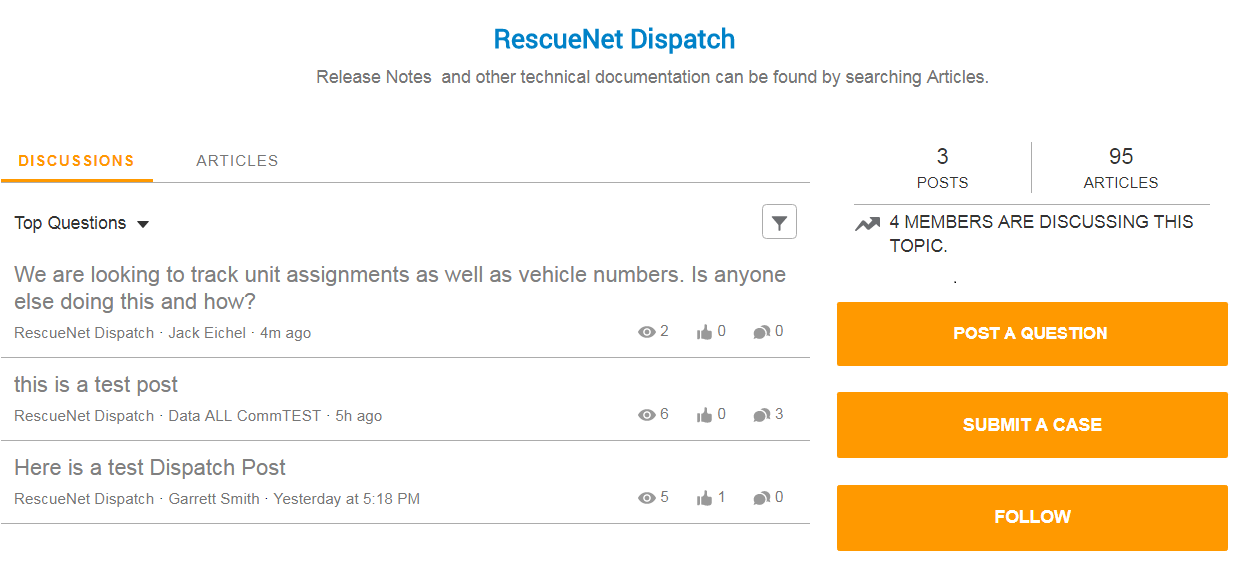 Innovate...
Submit your product enhancement ideas through our new Idea Exchange directly from the community. Comment on other ideas, vote up ideas that you like, and view an idea's current status.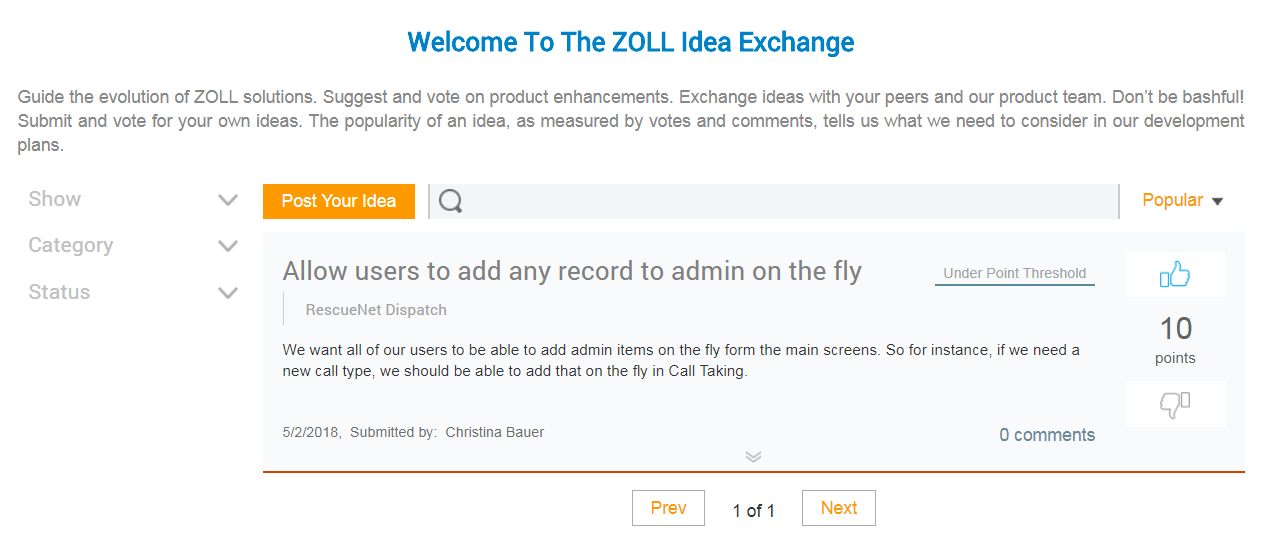 Validate...
Help us help you! View and update data about your agency, including active contacts throughout your organization.