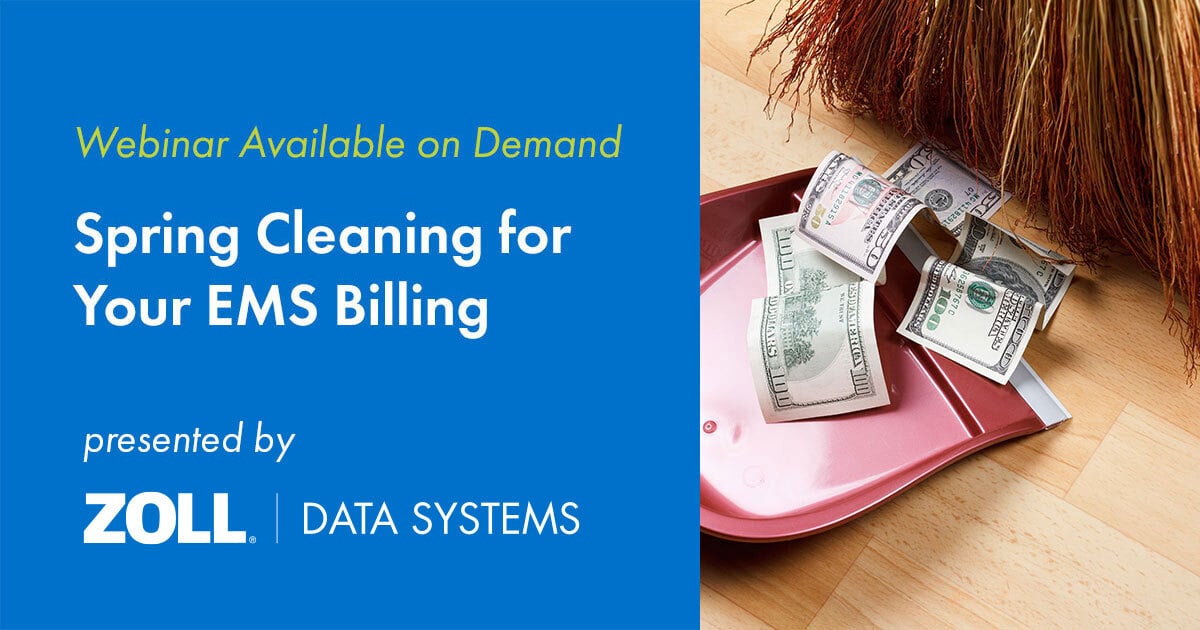 This year has put exceptional strain on the billing and review process. As new, temporary rules are created and expire to combat the pandemic, gaps are bound to develop in your billing cycle processes. These gaps can impact revenue and jeopardize compliance.
Watch speaker Maggie Adams, president of EMS Financial Services, as she offers practical recommendations for cleaning up your billing processes. Watch the webinar, "Spring Cleaning for Your EMS Billing," to learn how to:
• Run reports to assess billing status and identify areas for improvement that impact compliance or revenue.
• Look for lost or missed trips for compliance and to recoup revenue.
• Follow up on necessary documentation amendments, and learn which governing rules apply.
• Check software settings to ensure that miscellaneous changes are reset.
• Assess the processes and workflows that need to be updated yearly.
• Identify items that always require an annual review to safeguard revenue.
• Update facility listings on the fly when situations change.
To learn more, watch the recording now.