(3 min read) The ZOLL Pulse Awards, first launched at the 2017 ZOLL Summit, recognizes professionals who improve operational efficiencies within their agencies and drive better clinical and financial outcomes. This year's winners in the billing category were announced on May 12 at the 2021 ZOLL Summit Series EMS Billing event.
Billing Manager Increases Payer Payments 12%
The Tucson Fire Department was submitting paper claims until 2018. That's when its ambulance billing manager, Chris Davison, NREMT, CAC, CACO, started using RescueNet® Billing Pro.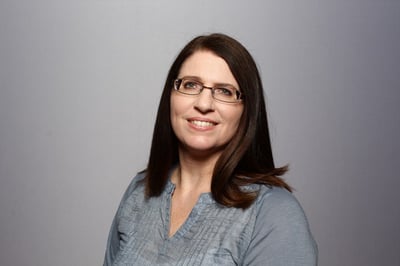 Using the new system, Chris was able to increase payer payments by 12% within nine months. But she didn't stop there. Using RescueNet Billing Pro and monitoring outstanding patient deductibles, she maximized insurance payments and reduced patient responsibility.
Chris also implemented electronic filing of secondary claims by using RescueNet Billing and ZOLL Data Systems Clearinghouse. Her efforts helped to drive down Tucson's time to cash from 30 days to 7.
And then, at the start of 2021, her strategy shifted $10,000 in financial responsibility from patients to billable coverage.
In recognition of helping to modernize her company's billing system, Chris has been given a ZOLL Pulse Award. The accolade recognizes EMS and fire professionals who turn data into action to improve patient, financial, and operational outcomes. These individuals save their organizations money, time, and resources, which enable their teams to save more lives.
Chris has worked for the City of Tucson for 27 years. She didn't have a medical billing background when she started at the Tucson Fire Department in 2014. Today, she manages 22 fire stations that transport 15,000 patients annually.
In 2020, she obtained her EMT certification. She is also a certified ambulance coder, a certified ambulance compliance officer, and a certified ambulance documentation specialist. She also holds a bachelor's degree in management and is a regular ZOLL Summit speaker whose guidance has helped shape the product roadmap for RescueNet Billing Pro 3.0.
Chris said she made the information leap to the billing department because of the helpful and hard-working people in her organization and her dedication to immersing herself in learning medical billing. After discovering the intricacies of medical billing and how her department operated, she helped change her company's culture for the better. Part of that improvement was her decision to implement RescueNet Billing Pro.
"From a technology standpoint, for us, when we finally got Billing Pro on board, that was just such a game-changer for us, and it really helped our organization," she said. "We are a fire-based 911 ambulance transport, and we rely solely on the hospital face sheet for our billing information. Our crews do not get any billing information from the patients in the field. And so, as you all know, lots of times that information is not correct. So, Billing Pro really helped us get that correct information when we needed it."
Chris said she is very impressed with how the new system saves time by drastically lowering the number of keystrokes needed to operate its features. "The faster you can do something, the better off you are," she said.
After implementing the new billing system, Chris said her staff took to the software right away, which she credited to management's support and excitement about implementing a new system.
"I'll be honest," Chris said. "I did have one user who was a little reluctant. She was a longtime employee and not quite technologically savvy. She didn't like change. But within a couple of months, she was sold."
Going forward, Chris wants to keep improving processes and the overall function of her office. "We've been fighting fires since the late 1800s," she said. "The city's been around a long time before I was here, and they'll be here a long time after I'm here. But I just want to make sure that I'm making an impact and making changes for the better for the organization so that when I'm gone, they can continue with those efficiencies and expand on those efficiencies."
About the ZOLL Pulse Award
EMS Pulse Award recipients are nominated by ZOLL Data Systems customer service managers and territory managers. Through innovation, ingenuity, and commitment, they helped their agencies achieve new levels of operational performance. Winners are selected based on information provided, with emphasis on performance data demonstrating the operational impact of their efforts. This year, the ZOLL Pulse Awards for billing, ePCR and Fire, and Dispatch and IT will be announced at the respective 2021 ZOLL Summit Series events.