Disasters occur routinely in our business and come in all shapes and sizes. Unfortunately, disasters with your accounts receivable could be devastating to your agency and impact your ability to care for your community. In the wake of recent hurricanes, tornados and flooding, EMS agencies should be prepared for alternate arrangements to ensure sustainability of operations in contingencies of their accounts receivable.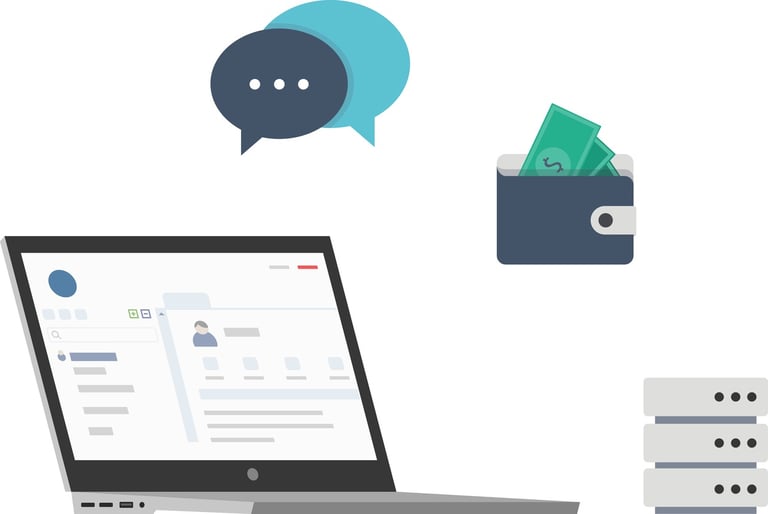 Backup Your System & Safeguard Receivables
It goes without saying that your computer system should be backed up provided that you are an in-house, enterprise install and not an SAS customer. Having a backup of your computer system is only one part of your contingency plan; assuring a viable, mountable and replicable backup is essential. There is nothing more heart wrenching than mounting your last hope of backup data only to find that it's corrupt or otherwise unusable. We all know those things but as a reminder, I would suggest that your IT staff, at least monthly, reinstate an image of your current system and make sure that it's functional. Preferably you would go through this exercise weekly. Moreover, I suggest that backups and replication be held strategically off site. This may include purchasing off-site storage in a different geographic region or physically taking the media offsite to ensuring a viable, replicable usable backup.
In an effort to safeguard your receivables, make sure that you have remote connectivity to not only your billing system but to all mission-critical applications. In the case of billing, this would allow a situation where your billing staff could connect remotely from their homes or other unaffected areas to your system and continue their work. It's recommended that you test the remote connectivity functionality at least monthly. A thorough testing of such technology allows not only your billing staff an "in home working holiday," but also provides assurances that if disaster strikes, you are on the road to normalizing your billing operations.
Partner with Sister Agencies
Additional suggestions would include having agreements in place with sister agencies using the same software platform so that their billing staff could assist in a disaster if the event or situation renders your staff or office operations recovery to ensure a continued receivable stream of money.
If you have "sister" agencies that you work closely with on other projects, think of entering into agreements that would allow billing staff in other agencies to access your system in the event of a disaster to continue processing claims. These agreements could be invaluable in sustaining cash flow in your organization. It's also a good idea to test the connectivity of your sister agencies monthly as per above. Remember, you should have all necessary contract before an event occurs such as Business Associate Agreement, HIPAA, etc. Consultation with your legal counsel may be necessary to structure the agreements to provide protection and set expectations equally.
Other account receivable safeguards would include having a line of credit with your banking institution to ensure your continued ability to operate during the disasters. Aggressive contracting in your accounts payable that would include at least 60-day payables in most of your contracts, save payroll, are additionally helpful in that it delays cash drains on the organization until disaster subside and situations normalize.
Train Staff on FEMA Reimbursement Requirements
Lastly, in a disaster that has federal declarations such as the recent hurricane and flood events in Texas, your agency may be in a position to receive payment for many services you provide to your community during the emergency. These payments are made from Federal Emergency Management Agency (FEMA) through their Public Assistance Program. The policy guide can be found here. Maximizing these payments rely heavily on meticulous record keeping. I would recommend training several of your staff in the reimbursement requirements for this program to ensure that your agency is prepared and familiar with the current requirements. If your agency is involved in sustained operations (more than a week) I would highly recommend seeking out a consultant specializing in the preparation of the materials needed to be reimbursed. The consultant services not only maximize your reimbursements for work performed but also serve as a guide in best practices to recoup your cost disaster responses.
Being disaster ready also means having billing KPIs such as low billing lag, denial rate, and days outstanding (DSO) in order.