Golder Ranch Fire District (GRFD) leadership wanted to ensure that they were maximizing the functionality of RescueNet® Billing software from ZOLL Data Systems. With that in mind, GRFD leadership decided to hire the ZOLL AR Consulting team to conduct an independent audit of their billing processes to help them identify where they could improve staff proficiency and RescueNet Billing system effectiveness. Their investment in their people and processes empowered the billing team to take full advantage of the tools they have and optimize their revenue cycle, regardless of how payer mix or revenue sources evolve.
Top goals for the engagement were to:
Increase revenue collection

Increase efficiency in billing

Enhance GRFD team productivity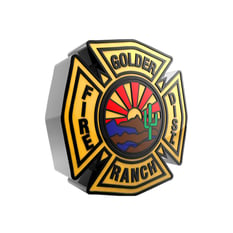 Proactive Audit by ZOLL AR Consulting Services Uncovers Areas
of Opportunity
As part of this consulting assignment, the ZOLL AR consulting team reviewed GRFD's billing processes and outlined specific areas to improve performance. They also installed, ran, and analyzed reports assessing GRFD's AR health in advance of on-site visits. Then, the ZOLL AR consulting team conducted a three-day site visit. They deployed strategies that now allow GRFD staff to spot and address problematic accounts receivable trends before they become significant issues.



GRFD Takes

I

ts

Billing Performance to a New Level
Highlights of action items completed in this three-week project include:
Improved workflow processes

Automated billing reports

Reconfigured billing schedules to improve productivity

More than 20 new reports installed




GRFD Achieves Significant Improvements That Save Time and Money and Wins a ZOLL Pulse Award
GRFD's investment proved to be a wise one. As a result of the consulting project, the agency saw significant and immediate increases in revenue, as well as significant savings on the time spent by staff on billing activities. Highlights include:
5% increase in cash collections

1.5-hour reduction in daily, manual billing tasks (30 hours per month)

Projected future benefits resulting from changes implemented to increase efficiency and revenue generation  

GRFD received a 2022 ZOLL Pulse Award on May 10, 2022, at ZOLL Summit. Presented annually, the awards recognize agencies that are committed to improving operational efficiencies, and as a result, driving better clinical and financial outcomes.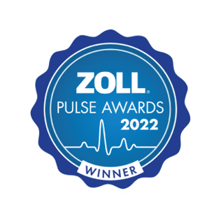 To learn more about how GRFD worked with the ZOLL AR consulting team to fine-tune their billing operations, read the case study.