(5 min read) Five months have passed since the Centers for Medicare and Medicaid Services (CMS) mandated the use of Medicare Beneficiary Identifiers (MBI) in Medicare transactions beginning on January 1, 2020. The push to remove Social Security Numbers (SSN) and Healthcare Insurance Claim Numbers (HICN) is designed to protect the privacy of Medicare recipients, a welcome development by most standards. While it's good news for patients, the magnitude of the change and its impact on EMS and other healthcare providers is universal: without an MBI, claims billed to Medicare will not be paid.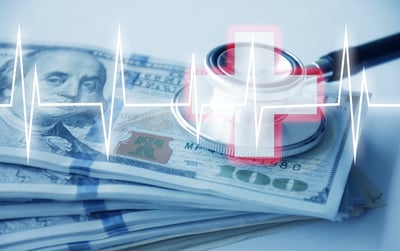 The solution to the problem seems straightforward enough: obtain the patient's MBI at the time of service. Doing so, however, can be easier said than done. Even if you've implemented processes to ask for the MBI up front, many patients may not have their new Medicare card available, and it's highly improbable that they'll have it committed to memory; many people do not even know their SSN.
Then there are the historical claims that need to be updated, for example, for patients who lease a piece of durable medical equipment and are auto-billed via HICN. Equipment companies may have thousands of such patients, and each record must be transitioned to MBI in order to keep payments flowing without disruption. Furthermore, if the records are not updated and the claim is denied when the patient has coverage, few experiences are more frustrating to patients than this.
Accelerating Medicare claims processing and payment is always a top priority for billers, but the current environment has created new motivation for getting a clean, accurate claim submitted the first time. With transport and non-emergent care volume down--and revenue with it--there's little room for errors that disrupt cash flow for EMS agencies, hospitals, and physician groups.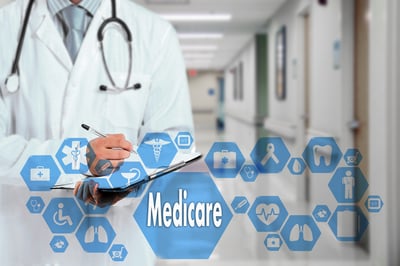 One way or another, you need to get that MBI. The CMS recommendation is to register on their website as a healthcare provider, obtain an access ID number, and input patients' SSN or HICN into their MBI lookup tool. This is a slow, manual process that needs to be followed for each individual lookup, and it only works if you have all the information requested and enter it exactly the right way. If you have high patient volume or a sizable number of historical claims to update, poring through records one by one with the CMS lookup is a significant undertaking that can strain staff resources.
Tips for Minimizing MBI Impact on Your Business
It's not too late for healthcare providers looking for operational efficiencies to take steps to lessen the negative impact of the transition to MBI. Here are some tips to help process Medicare claims more efficiently and generate more predictable cash flow faster:
Capture as much patient information as possible at the earliest opportunity. Did you ask for and make a copy of the patient's Medicare card and driver's license? Are you verifying the patient's full name, address, and DOB systematically and intentionally on every call? If the patient is unconscious, do you have a process for following up to collect missing information?

Create accurate electronic patient care records. Ideally, patient demographics can be collected at the registration or dispatch stage and imported into the patient care record, where MBI and other insurance details can be collected. Eliminating manual data entry wherever possible not only streamlines workflows, it greatly reduces the chance of input errors .

Don't purge old demographic information too soon. In the event you don't have the MBI and need to look it up, having the SSN or HICN available will expedite the search process.

Utilize batch MBI lookup. Consider batch MBI lookup solutions that take the hassle out of cumbersome lookup processes. Look for features like automated, multi-database searching and data matching.

Educate patients on how and where to request a new Medicare card. If the patient is not high-acuity, give them the CMS flier, "Get Your New Medicare Card" (available to download and print from the CMS website).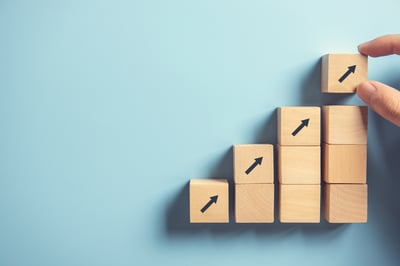 Adopting these tips as best practices in your EMS agency, hospital, or physician group will eliminate MBI-based claim denials and ensure that the great care experience your patient has just had won't be marred by a bad experience when an unexpected bill arrives in their mailbox. Taking a few extra steps to ensure you have accurate, complete information including a valid MBI at the pre-billing stage pays off in time and effort saved, quicker reimbursement, and greater patient satisfaction.
---
Learn How Your Business Can Benefit from MBI Batch Lookup
ZOLL Data Systems offers a vendor-agnostic MBI batch lookup solution – available to any provider, current customer, or otherwise – that runs a batch query for all Medicare patients in their database. All you need to do is submit a batch file in Excel format that includes each patient record and ZOLL will run our proprietary, enhanced MBI batch lookup tool and return the updated MBI numbers for all valid HICN and/or social security numbers submitted for your Medicare population – all within 24 hours.