In 2020, emergency department volume reductions and an increase in uninsured patients have caused financial ripple effects through the emergency medicine community. Emergency medicine providers are seeing more patients that are self-pay or moving from a private insurance plan to public plans such as Medicaid. This is largely due to job loss caused by the COVID-19 pandemic. There are also more self-pay patients associated with the trend toward high-deductible insurance plans.
Self-pay patients take longer to pay and have a higher risk of write-off. This adds to the pervasive financial strain on most emergency medicine providers. Also contributing to the strain is the decrease in patient volume seen in the first half of 2020. In the second half of 2020, emergency patient volumes are beginning to return, but remain below pre-pandemic levels. Many people are still making conscious decisions to stay home more, and pandemic-related job losses are not recovering quickly. This prolonged period of high days sales outstanding (DSO) reduces the cash flow and profitability rates for most emergency medicine providers.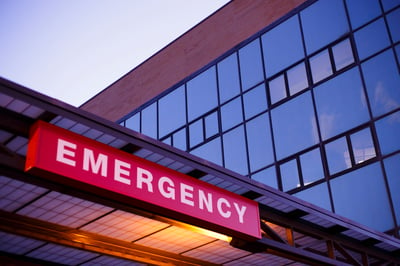 What Can Emergency Medicine Providers Do to Reduce DSO?
The actions that emergency medicine departments can take to maximize the speed of reimbursement include:
Utilizing real-time patient demographics verification capabilities
Deploying real-time insurance discovery tools
Using technology to monitor deductibles in real time and verify copays
Estimating propensity to pay
These capabilities are especially powerful when used together. ZOLL® Data Systems has found that implementing automated insurance discovery, demographic verification, and deductible monitoring can improve average reimbursement for an emergency department by 29%.
However, if an organization must add these capabilities over time, the first investment must be in insurance discovery. Emergency medicine departments get a clear return on investment (ROI) from finding more healthcare insurance coverage for which a patient is eligible. With insurance discovery, the earlier the eligibility data is captured, the better for minimizing DSO.
The bottom line is that using technology to better understand a patient's financial health and access to care leads to better clinical outcomes, patient experiences, and financial results.
See the full article for more about the challenges to shortening DSO and recommendations for how emergency medicine providers can overcome them in 2021 and beyond.