In an effort to maintain or increase patient volume and reduce collections costs, physician groups increasingly are offering substantial discounts to patients who pay cash up front for their medical care. When utilized appropriately, these discounts offer great benefit to patients who might not otherwise seek much-needed care. However, when patients with insurance fail to disclose that information to a physician's office staff in order to benefit from the cash pay discount, maximum reimbursement is not realized.
This raises two questions: Why wouldn't a patient want to use their medical insurance? And, once the provider is aware that coverage exists, what legal option or obligation does the provider have to file a claim with the patient's insurance?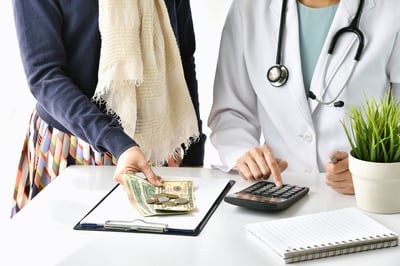 For most workers, the average annual deductible has increased significantly over the last five to 10 years. Much of the increase in the average deductible amount can be attributed to the growth of high deductible health plans (HDHP). For physician office services, copayment amounts range between $26 and $42, with coinsurance rates near 20%. For hospital services, coinsurance rates average 20% with copayment amounts of just over $300. Most private insurance plans have a maximum in-network, out-of-pocket amount that a patient must pay before all subsequent claims are paid in full by the insurance carrier.
With high deductibles and out-of-pocket costs for insured patients, it is often more fiscally beneficial for relatively healthy patients to present as cash pay patients. Paying a discounted cash pay rate for medical services several times is still less expensive than paying a high deductible and an even higher out-of-pocket maximum, but where does that leave the provider?
If a patient does not pay the charges in full, the provider has a legal right to file a claim against any valid insurance coverage. Providers also may have a contractual obligation to file claims for insurance plans with which they are in network. Depending on the terms of conditions of the payer contract, failure to file claims for patients covered by an in-network plan can be viewed as a breach.
Learn what providers can (and must) do to find and bill active coverage, while at the same time, to fulfill their legal and contractual obligations. Read the full article here.