Electronic health records (EHRs) have become the standard of care in most healthcare systems throughout the United States. This shift was largely driven by "meaningful use" objectives outlined in CMS incentive programs. These objectives include the following:
Improved quality, safety and efficiency
Reduced health disparities and improved population and public health
Improved privacy and security of patient health information
Engagement of patients and families in their own healthcare
Many EMS agencies are using electronic patient care reports (ePCRs) to document patient care, and are benefiting from improved documentation, better care coordination and more efficient billing. However, this technology introduces increased dependence on the power grid compared to paper charting. In the event of a prolonged interruption in power, whether due to a natural disaster or a manmade incident, EMS agencies may find themselves unable to document their responses at the time when the demand for their service is the greatest. In the midst of such an event, EMS leaders may neglect documentation to focus on other pressing operational needs. This is understandable, but it nevertheless incurs avoidable legal and financial risk to the agency. A robust contingency plan for documentation should be part of every agency's all-hazards preparedness.
1. How to Continue Documentation if the Power Goes Out
Providers must maintain competency in a procedure if they are expected to perform it reliably, especially under challenging conditions. Documentation is no different. EMS agencies should identify an alternate charting method that is as simple and familiar as possible for their providers. Triage tags are one viable option that is perfectly suited for the potential demands created by a major incident. Some agencies regularly drill on the use of triage tags by periodically having providers complete them on routine assignments, in addition to the standard ePCR. They are simple enough that this doesn't unduly burden providers on a routine assignment. These drills can easily interface into hospital readiness drills.
Another option is to maintain a stock of traditional paper forms, but agencies may find it difficult to incorporate them into their QA and billing workflows if they usually use ePCRs. It's also less feasible to expect providers to complete them in addition to the ePCR to maintain competency. However, paper consent and refusal forms are a reasonable backup to electronic tablet signatures if this element of the ePCR fails.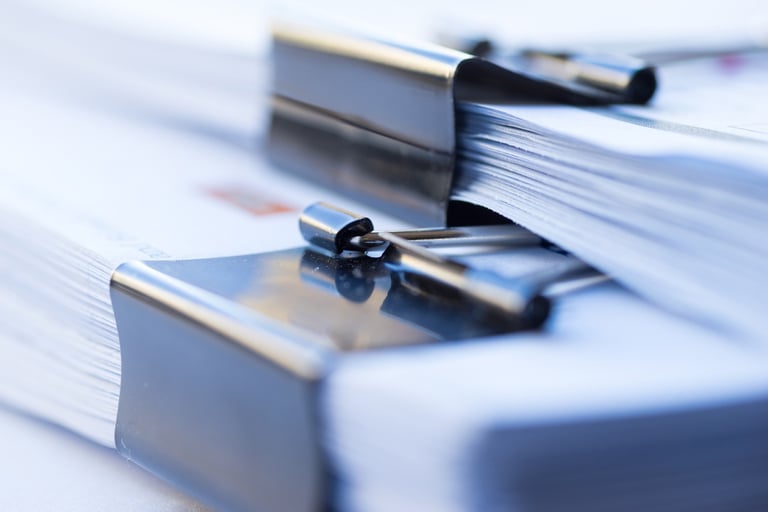 2. How to Prepare for Other Service Interruptions
In addition to planning for prolonged power interruptions, agencies should prepare for other service interruptions or system failures that can impact the use of ePCRs. A robust data recovery plan is a must for records management. Backup options for wireless connectivity, such as cellular hotspots on an alternate network, may be a useful temporizing measure. Some ePCR platforms assume intermittent wireless connectivity, and allow crews to save a chart locally on their device before uploading to the network. Finally, common sense measures shouldn't be overlooked. Agencies should budget for some loss and breakage of tablets or notebooks, and select a vendor who can perform repairs or provide replacements in a timely fashion.
3. How to Leverage Adequate Documentation to Get Your Billing Services Back Up & Running
While billing and reimbursement may seem like remote concerns in the middle of a major incident, neglecting them can impact the viability of the agency. Major incidents may displace residents from their homes, shutter businesses and disrupt local economies. In this setting, some billing practices may be ineffective at best, and at worst may create poor optics that outweigh any potential revenue. In areas covered by a federal disaster declaration, reimbursement is available for expenses not otherwise covered by insurance, but agencies must provide adequate documentation of the units used and services provided.
Many EMS agencies outsource all or part of their revenue function to an outside billing service. It's important for agencies to choose a service with a robust disaster recovery plan. This plan should address both the protection of stored data and the ability to resume operations in the event of a major incident. Again, redundancy is crucial for both communications and records management. EMS leaders should be familiar with the physical location of their contracted billing service, and should maintain some situational awareness for incidents that may impact their operations. For agencies that employ internal billing staff, contingency planning may include working remotely. In addition to reducing the risk of disrupting revenue flow, telework may give EMS leaders the option to flex office areas normally used for billing to support other operational needs.
With some relatively simple countermeasures, EMS agencies can sustain effective documentation and reimbursement during a major incident. Contingency planning for these functions allows for smoother operations during the incident, improving response capabilities and it prevents documentation backlogs that can hamper agency recovery.