(3 min read) Using your software tools to maximize billing efforts during these difficult times may not be top of mind right now, but I would argue that this is precisely the time to think about it. I'll start by sharing some advice my mother once gave me.
When Mom was growing up, my grandmother taught her to clean the floor with a scrub brush. That was hard, laborious work. Later, when it was my mother's turn to teach me how to clean, she would tell me, "Use your tools." She advised that I could take the long, tedious route to getting the job done, or I could use the tools at hand (quality cleaning products and devices). Mom's thinking was, "Why work hard, when you could work smart to get the job done well in less time?"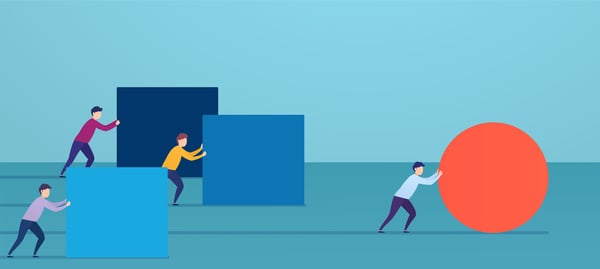 When Time and Resources are Tight, Tools Matter
The current COVID-19 crisis has underscored the need to "use your tools" to their best advantage. Billers are working under changing conditions and money and staff resources are tight for many organizations. It is vital that billing professionals find the right payer from the start to maximize the likelihood of claims getting paid. That means that a well-run payer verification process is key. Accessing the verification and deductible management aspects of your billing software will help that process run smoothly.
Tips for Improving Payment Results
Here are four tips to help you get the best result when verifying payer information:
Ensure that the correct third-party payer is identified as the responsible party. When Medicare or Medicaid appear on the screen, it's easy to run with either of those options. However, there may be another payer more appropriate to the situation. Look at the nature of the trip. Was this something that happened at work or on the road? Sending a claim to Medicare when the patient was involved in an accident may lead to denial or delays in payment.
Dig deeper to determine whether a third-party payer may cover the claim in full or in part. In the push to get transports billed, I have seen billers mark a claim "self-pay" when a third-party payer is not quickly apparent. Sure, that does get a transport billed; however, during our current crisis, many people are either out of work or not working to their usual capacity. Consequently, they have less money to pay bills.
Once the payer is identified, take an extra moment to determine whether the type of transport you are trying to bill is covered. The patient may have coverage for emergencies, but the non-emergency transport you are working may require prior authorization or the provider to be in-network. Without network participation, the claim will deny.
Ensure that you trigger the deductible management aspect of your software so that claims are submitted at the optimal time and your organization can obtain appropriate reimbursement. There are a couple facts that will impact patient's deductibles and the need for your organization to pursue them. First, it is still early in the year. Many people will not yet have met their deductible amount. Second, due to COVID-19, it is likely that patients will be transported who might not normally need to access their insurance benefits (younger populations). Deductible management will be key to handling self-pay accounts effectively.
---
Getting through the COVID-19 pandemic is going to be a tough haul. But, with attention to detail, billers will help their organizations manage the revenue cycle as efficiently as possible during this challenging time. Best of luck with your efforts!