So your agency just spent a lot of money purchasing new equipment to go on the ambulance. Why not put a bow on it and throw a party? Seriously. The new piece of equipment is going to help you save lives, and it may be a major upgrade to the equipment previously used. Your crews are excited – who doesn't love new toys or that "new car smell"– but the fire board or City Council just sees the invoice. Media and the community never even know the purchase was made or why it helps local residents and visitors.
You hold a ribbon cutting ceremony when you open a new fire house, so why not do something similar for an expensive, cool new piece of equipment?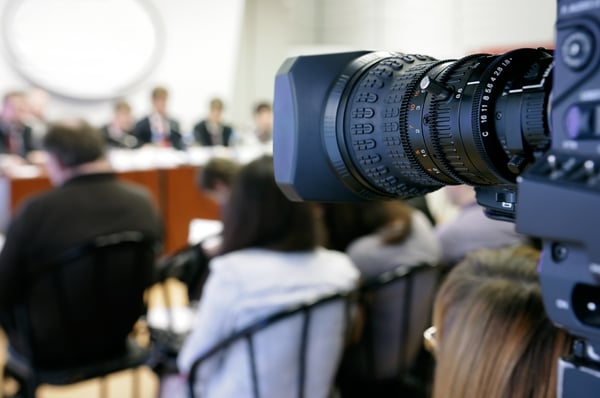 Here are five ways you can turn your new software or equipment purchase into a feel good news story:
Take the piece of equipment to a City Council meeting and demonstrate how it works. If possible, coordinate with staff in advance to get it added to the formal meeting agenda so that you have extra time to demonstrate the equipment. If you can't be added to the agenda, most Councils still allow for a public comment period (often three minutes per speaker) at the start or end of the meeting. Simply have an agency leader sign up to speak and have them go to the podium when instructed to talk about how excited the agency is to have this new piece of equipment to help care for local residents and visitors.
Invite media to attend special crew training events on how to use the new equipment. If your agency is planning a training session for crews on how to use the equipment, consider inviting a reporter to the training as well, so that they can report on the agency introducing new techniques and equipment to help patients.
Identify a patient that is one of the first to benefit from the new equipment, and coordinate interviews with the patient and the Chief saying how the upgrade in equipment has already helped save lives. Media love telling human interest success stories. If someone is saved by a new piece of equipment the agency looks great for making the investment and media are likely to report it as a good use of funds — even if the equipment was expensive and hard to get approved. The success story can also be used as a reason why additional purchases are necessary and beneficial, which might help loosen up some purse strings.
Have your Medical Director or a Doctor from a local hospital explain how the equipment was a good purchase that will help provide better patient care or will assist in saving more lives. This provides you third-party credibility that you made a good purchase and will make the agency look good, but it also gives free press to your hospital partner, which could help the agency earn extra transports in the long run.
Offer demonstrations at hospitals and care facilities for nurses. While this might not generate news coverage, word will spread within the facility of your new capabilities, which might result in increased interfacility requests because staff will know that you're able to care for their patients with the best equipment and training.
New equipment and a demonstration that you're investing in your crews, patients and community makes your agency look good, and shows that you're using agency money and/or tax dollars wisely. An added bonus: It also helps explain why your agency might need more funding or to raise rates.