(6 min read) EMS 3.0 introduced the concept of transforming the Emergency Medical Services industry from emergency response and transport providers into value-based services with an expanded role that could include nurse advice, post-discharge follow up and preventive care, chronic disease management and support, and alternative transportation or referral to community health and/or social service resourcesi expanded role being piloted through the Centers for Medicare & Medicaid Services (CMS) five-year pilot, the Emergency Triage, Treat, and Transport (ET3) Model. Although the ET3 pilot just launched on January 1, 2021, industry visionary, Jonathan Washko, Assistant Vice President, Northwell Health, predicts that disruption in the industry, accelerated by the COVID-19 pandemic, is already planting the seeds for EMS 4.0.
"We've seen 20 years of change in 20 weeks," says Washko. "Regulatory barriers have been circumvented through waivers. We've seen a massive influx of venture capital and for-profit providers entering a traditionally publicly funded industry to provide a wider range of services driven by customer demand. As a result, there is a tremendous amount of pressure on traditional EMS providers to create new opportunities and to shift from the traditional, dual-focus public safety/disaster response and healthcare role to a value-based role more sharply focused on healthcare."
Industry disruptors include alternative care and transport providers, technology that replaces some or all EMS value, loss of volume revenue, lack of payment reform, and increasing consumer influence for on-demand care. Add to these the myriad other dollar-driven, for-profit healthcare services that are vying for position. In all cases, the players are seeking to deliver more services for less money by extending healthcare beyond the traditional settings of pre-hospital, hospital, and physician's office. The infusion of investors into the space is a sure sign that there is money to be made in novel healthcare delivery approaches.
Before COVID-19 emerged, the industry was easing into ET3. Participants in the pilot were primarily limited to the most innovative EMS agencies that were ready to dive into expanded services. Today, the realization that volume alone won't pay the bills is on just about everyone's mind. So, how can every agency position itself to respond quickly to emerging opportunities and provide value in services including telemedicine, hospital alternative destinations, treatment in lieu of transport, vaccination administration, contract tracing, antibody treatments, or mobile integrated healthcare/community paramedicine (MIH-CP) programs?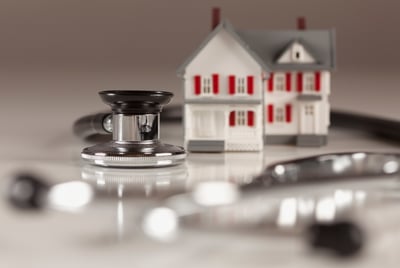 Agility is certain to be a key factor in agencies' ability to adapt and transmute their business models in a time of rapid change. So is mobility, and while EMS is a mobile healthcare workforce, many of the systems in place behind the scenes can hinder mobility (think on-premises software that is difficult to access from the field, especially without creating security vulnerabilities). A third factor is data. Data at both the industry and agency levels will be critical for identifying and evaluating opportunities to add value and drive revenue, as well as for measuring clinical and operational performance.
Technology is an important enabler for agility, mobility, and data-driven operations. To thrive in the EMS 4.0 environment (not to mention 3.0), agencies should assess their current technologies now and determine whether their EMS solution suite allows them to respond nimbly to opportunities, scale in response to demand, work effectively and productively from anywhere, and access data in a way that provides meaningful insight into their operations and community needs. Cloud-based software is designed to solve the new challenges associated with EMS 4.0.
The new breed of EMS solution leverages the cloud to take into account the needs of a modern, mobile workforce and offers the flexibility and scalability to accommodate an expanded scope of operations. These solutions are capable of more than their on-premises predecessors ever were, and they are the logical way to go for agencies that want to optimize their present activities while also future-proofing their operations. As EMS providers increasingly treat patients in their homes, the ability to start and complete patient care reports (PCRs) from the field is fast becoming a basic requirement.
The expectations of the workforce are changing, too. Today's medics and support staff adopt and master new technology quickly, because cloud-based apps are part of their everyday lives, from entertainment to purchasing a house. Generations of providers who were raised on technology are pushing the industry to embrace easy-to-use, off-the-shelf devices, including tablets, smartphones, and computers. These devices can perform multiple functions, like documentation, communication, telemedicine visits, and data analysis via intuitive user interfaces that simplify workflows and improve efficiency.
One such example is cloud-based ePCR software. Consider its advantages in the EMS 4.0 environment: the software scales, so when opportunities to expand services present themselves, agencies can seize them without the cost or complexity of additional licenses, dedicated hardware, and specialized IT support. Web-enabled devices enable providers to document and communicate from the patient's side. Built-in interoperability features naturally encourage close collaboration with hospital and other healthcare providers, and data can be easily shared with dispatch and billing solutions. New features and capabilities to support expanded services and capture quantifiable value data can be rolled out automatically in the background, so everyone is always updated to the latest version.
Data availability is vastly superior to on-premises systems, too — all a user needs is an internet connection and a browser to tap into the system. For agencies serving geographically dispersed communities, the ability to treat patients, update their records, and communicate with other providers remotely is a game changer. On the operational side, the ability to integrate part- or full-time remote workers can make it easier to recruit and retain the right people.
Simply put, intelligent and integrated data systems, including cloud-based ePCRs, are essential enablers for agencies to adopt what Washko describes as "platform thinking." During a recent presentation at the ZOLL Summit Series ePCR & Fire Event, he shared the example of Apple and Android, or Uber and Lyft — platform companies that provide a growing array of services anchored in technology that enables them to expand their offerings in a reliable, effective, and efficient way. Data enables the EMS-agency-as-platform to deliver:
Right care

Right place

Right clinically appropriate timeframe

Right quality

Right cost
Right data at the right time

Washko believes that data analysis, aided by machine learning and artificial intelligence, is the key to transforming from a model of episodic care to a more holistic, individualistic approach to managing a patient's health for the best outcome. The ability to examine a wide range of patient information, including NFORS or NEMSIS data elements, social determinants of health, and the patient's EMS utilization levels will help providers identify the cause(s) of a patient's complaint, as well as the appropriate course of treatment and other interventions.
Intelligently designed healthcare systems that leverage cloud computing and data interoperability, while driving massive disruption in the EMS industry, will also open new opportunities that play to EMS's strengths. According to Washko, "We can bring telehealth services into a patient's home, but we won't stop there. We can also bring the right care, in the right place, at the right time, and that's really the key. That's where EMS stands out because we're mobile. We're built for on-demand services that are clinically appropriate and cost-effective. That's where I think a huge part of our future lies. Now is the time to start investing in the technology and building the data story to support EMS 4.0."
---
iWelcome to EMS 3.0!, 2017 EMS 3.0 Transformation Summit, NAEMT, https://www.naemt.org/docs/default-source/advocacy-documents/ems-transformation/2017-ems30-transformation-summitlo.pdf?sfvrsn=2
---
Read More on Disruption in the EMS Industry:
NEMT Market Disruption Spells Opportunity for Hospitals and EMS Agencies