(5 min read) If you learn to leverage the custom reports function for your ePCR system, you can stay focused on critical issues while decreasing the time spent reviewing charts. In his presentation during the 2021 ZOLL® Summit Series ePCR & Fire Event, Neil Thorn from RWJBarnabas Health detailed how custom reports derived from ePCR data accommodate a variety of needs using the different reporting features. Through custom data collection, positive changes can be implemented that have profound effects on medical intervention teams.
When To Use Custom Reports Versus Search Function
If you are seeking information that you plan to only run once or twice, using the search function is recommended. This applies to searching on a single criterion, such as date, unit, outcome, or referring/receiving location.
Let's say you wanted to look at all individuals with the name Smith that were transferred from one extended facility to a hospital. If you plan to run this search once, use the search function. If there are data points that will be used regularly to generate results, then creating a custom report is appropriate.
A regular custom report will serve these functions:
Generate data based on a simple criterion
Run data points multiple times
Output a simple series of row-based data


There are a few different custom report formats your business can utilize. For illustration purposes, ZOLL emsCharts® offers options for a regular custom report, a complex regular custom report, a composite custom report, and scheduled reports.
Complex regular custom report changes the export to allow grouping by specific data type and creates basic calculations by that type, such as counting the weekly usage of adult C-Collars in order to support the logistics team with reordering supplies.


Composite custom report takes multiple validated reports and builds them into a single export. Reports must not require data input from users.



Scheduled reports

push refreshed versions of previously created reports on a regular basis and allow monitoring of activities. If you are looking for data on a daily, weekly, or monthly basis, scheduled reports give you the capability to automatically export that information.


How Are Custom Reports Applied Over the Long Term?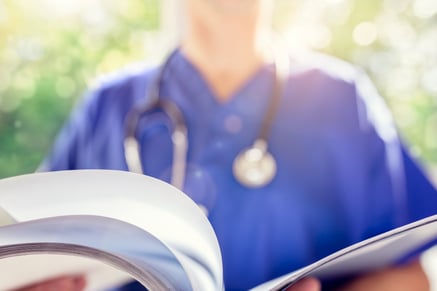 Supply and Logistics
Manual data analysis for any size EMS agency can take up significant time and resources. There can be thousands of providers running hundreds of in-service units. Regardless of size, management needs to know how and where to focus their resources for agency improvements. Inventory and logistics provide a great example of the benefits of custom reporting. For example, a vehicle service technician pulls inventory from storage to report what's needed for restock. Using scheduled custom reports, agencies can pull data automatically to see what's needed and avoid supply chain backlogs. It's essential that an ambulance, for example, is fully stocked with the life-saving equipment used by crews.
COVID-19 Pandemic

Custom reports have been integral to data collection throughout the COVID-19 pandemic. Providers can monitor symptoms and exposures, which helps EMS agencies disperse testing efficiently. Tracking whether proper Personal Protective Equipment (PPE) is used informs providers whether they need to quarantine. Tracking exposures and positive diagnoses protects patients and medical providers, as it decreases the likelihood that additional providers will test positive. This information gives agencies the ability to focus on and take care of providers so that they can safely provide medical interventions to patients without risking exposures.
Critical Interventions

Advanced Life Support (ALS) Utilization Protocol allows managers to see how providers spend their time when treating patients. In utilizing custom reports, they can determine essential metrics such as how ALS and Basic Life Support (BLS) providers spend their time. With fewer ALS providers available, monitoring how their time is utilized is a cost-effective strategy for agencies. The following questions can be covered in custom reports, providing the essential data needed to more effectively allocate resources.

Are ALS providers staying with their patients appropriately?

Are BLS providers able to meet certain needs because they're closest to a hospital?

How can metrics on the previous day provide clinicians with actionable feedback for the following day?

How did a patient's course of care go?
Performance Improvement – You Can't Change What You Can't Measure
Clearly, measurable data can affect positive change. Leveraging custom data collection, medical intervention teams can implement positive changes that have profound effects on outcomes. In addition, there are many ways to assess performance improvement within agencies. Custom reports are a great way to automate data collection needed. Custom reports are also an underutilized, objective performance improvement tool. If used wisely, they can yield incredible data-driven insights that can be leveraged to continuously improve patient care, educate staff, and inform quality initiatives.