(5 min read) Hospitals, emergency medical services (EMS) agencies, and other healthcare providers need accurate, complete, and reliable data to help them identify where and how they can optimize revenue and improve processes. Effective data analysis and flexible reporting capabilities are keys to enabling healthcare providers to:
Identify new opportunities to capture more revenue, improve workflow, or add automation.
Correct erroneous, incomplete, or missing patient information earlier in the billing process, reducing denials and expediting reimbursement.
Spot trends that will influence business planning and decision making.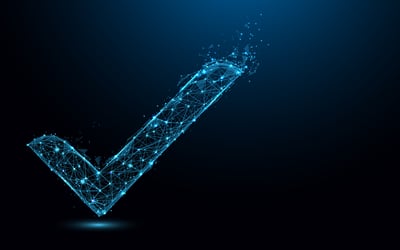 Certain data elements are critical to maximizing medical claim reimbursement. These include patient demographic data (e.g., full name, date of birth (DOB), social security number (SSN), and current address) and patient insurance information. Payer details, subscriber or member ID, Medicare Beneficiary Identifier (MBI), and active coverage date are all essential pieces of information for submitting a clean claim. Beyond reimbursement, these same data elements are also key components for robust data analysis that can provide meaningful insights for decision support.
Typically, this data is collected at the time of registration in the provider's office, in the emergency department, or at transport with an EMS provider. In emergent circumstances this data may be hard to capture. That said, even when collected at the provider's office, it may be incomplete or inaccurate. Spelling mistakes, transposed numbers, missing data, and outdated address or insurance information are common problems.
Data Integrity and Reporting Challenges
The value and applicability of data analysis is positively correlated with the quality of the source data collected. Our internal analysis at ZOLL® Data Systems reveals that more than 65% of the records run through our AR optimization solution, ZOLL AR Boost®, are missing some patient demographic information. It is easy to understand why. For example, consider this common scenario: an EMS provider receives a 911 call to transport an unconscious patient. With limited demographics and no insurance information, the patient is transported to the hospital. How does the EMS service get paid for that transport? First, they request data from the hospital and hope that it is accurate. Second, they may use a demographic verification tool to add or correct any missing or inaccurate patient information and an insurance discovery tool to help find billable coverage.
In another scenario, a hospitalized patient states they are uninsured. The hospital may classify the patient as self-pay, but before they do, it is a best practice for providers to check for undisclosed coverage and Medicaid eligibility. ZOLL Data Systems estimates that up to 5% of uninsured patients are Medicaid eligible, but how can eligibility be determined after a patient has been discharged from the hospital? A self-pay analyzer tool can determine whether the patient's federal poverty level (FPL) qualified them for Medicaid, and the organization can guide the patient through the enrollment process. Once enrolled, the hospital can retroactively bill the treatment, vastly improving revenue potential.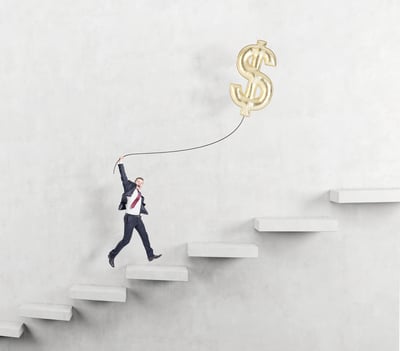 For a self-pay patient, or even one with a high deductible policy, self-pay analyzer software can also predict a patient's propensity to pay. If the likelihood of payment is low, the provider may choose to send the account to collections right away or even write off the account, saving the cost and effort of repeated outreach to a patient who is unable or unwilling to pay.
Each of these three common scenarios highlight typical data integrity challenges. To conduct meaningful analysis, providers first need to capture complete, accurate information, using technology to augment what the patient provides. Analyzing the billing data over time sheds light on how workflows could be streamlined, or billing policies could be modified to be more effective and yield more revenue.
Benefits of Data Reporting and Analysis: Improving the Process
Regular reporting helps billing and revenue cycle management (RCM) teams measure their key performance indicators (KPIs). For example, RCM teams need to understand why certain claims go unpaid and how changes in workflow or automating some processes can reduce the volume of unpaid claims. Billers have the ability to configure the frequency of reporting to meet their needs. For example, smaller EMS agencies typically receive weekly reports that list all patients who meet specific criteria requiring appropriate action. Organizations that see many patients per day prefer daily reports. More frequent reporting ensures the organization's ability to identify and resolve issues within a narrow timeframe, take immediate action, and get claims out.
Beyond claims triage, consistent reporting and analysis enable hospitals and EMS agencies to gain insights into trends that can shape business decisions about workflows and employee training. Leveraging data from the billing system helps to pinpoint where gaps exist so that appropriate solutions can be found. Reliable data is a cornerstone of providing actionable insights. AR optimization technology supports quality analysis by providing the cleanest, highest-integrity patient data possible.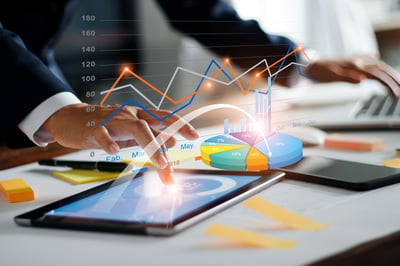 Only through KPI analysis can RCM teams ascertain the conversion rate of self-pay patients to billable coverage, track changes in payer mix, and identify secondary and tertiary coverage, for example. Some ZOLL Data Systems customers have realized as much as a 50% reduction in self-pay patients by analyzing their patient mix and investing in an insurance discovery tool to migrate patients to billable Medicaid, Medicare, or commercial coverage. For large providers, a decision like this based on billing data analysis can add millions of dollars to the topline each month.
Capturing the right data lays the groundwork for near-term decision making and long-term strategic planning. Quality source data, augmented by automated demographic verification, insurance discovery, and self-pay analyzer technology helps organizations develop clear pictures of their revenue sources and evaluate where to focus efforts for improvement. The resulting business decisions can lead to significant improvements in operational efficiency and effectiveness, refined business strategies, and more patient-centric offerings, all while increasing revenue.
---
Read More on Using Billing Data to Support Business Strategy:
Offering Patient-centric Payment Plans Increases Provider Collections by More than 11%
Want to Receive the ZOLL Pulse Blog in Your Inbox? Subscribe.