(4 min read) At this year's ZOLL Summit conference, I presented a session on the pros and cons of e-pcr systems. This session covered issues including regulatory compliance, legibility, embedded clinical protocols, generated narratives, required fields, and others. Little did I know at the time, just a few months ago, that one of the issues I discussed would be a key issue in a Federal Court case that was just recently made public.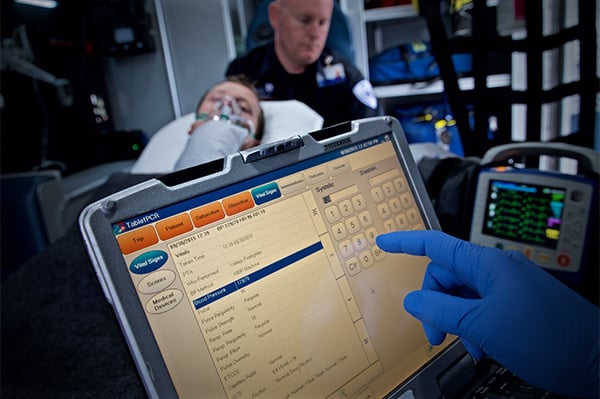 The issue: How e-pcr systems can track changes and identify when those changes were made and by whom. In my presentation, this feature was listed as part of how e-pcr systems can be used to help you keep track of changes and make legally defensible amendments to patient care reports, which are all good things.
The twist: How e-pcr systems' tracking can lead to allegations of fraud. In a recent False Claims Act case from Maryland, a former employee turned whistleblower has pointed to a feature of the e-pcr system that allowed management to leave messages for crews. Allegedly, the management used this feature to leave memos that asked crews to do things like: change their trip reports, to "prohibit crew members from allowing stretcher patients to walk or attempt to walk" and in some cases to "not record that the patient was ambulatory."
Of course, if the system allows for such messages, it also likely tracks who created those messages and archives them. While it does not appear from the allegations in the complaint that any data trail has been researched, this allegation should be easy to prove or disprove once the data is actually accessed. There was also an allegation that "management and billing personnel could access PCR narratives entered by the ambulance crew to falsify documentation when crewmembers refused to."
This may make the e-pcr system itself the key "witness" in this case!
While this is only an allegation at this point, the software should be able to definitively prove or disprove whether this is true. Specifically, the software should track who logged into the system, when that log in was done, and what was created or changed by that individual. Of course, if someone has access to usernames and passwords they could always log-in as if they were another person. But again, the system itself may be helpful in determining if that digital fingerprint is accurate by comparing the time that the log in was done to the time the individual who supposedly made it was actually on shift.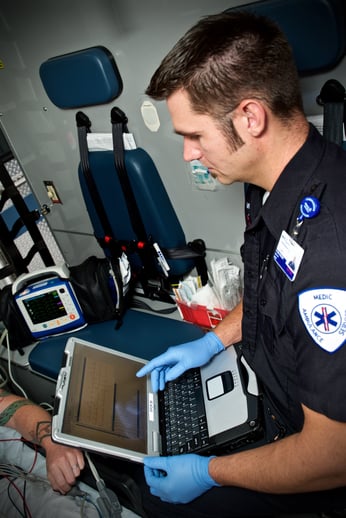 For example: if the transporting crew member created the initial run report on a day that they were scheduled to work (the date of service to the patient), but then "logged-on" to change that report the next day when employment records show that the crew member was not actually working (or maybe the crew member can even show that they were out of town or at another job), then there can certainly be an assumption that it was someone else who actually logged into the system as that crew member to make any changes. Why would someone do that, and what changes would they make? Well, if in our example it looked like a patient in a non-emergent transport "walked to the stretcher," then the transport would probably not be payable unless that phrase was removed. Or it could be that a change was in fact made, but it was only to fix an incorrect address; a change that would not affect whether the claim should be paid and therefore should not raise concerns of "fraud."
It may also be possible to tell which computer was used to log in, and if it was an administrator or billing department machine instead of the crew laptop, there will be some serious explaining to do if a material change was made to the record during that log-in!
The important thing to understand is that the e-pcr system will likely be able to prove the whistleblower's case by showing the trail of who created the messages or changes, or it will show that the messages were not what they were alleged to be or that no improper changes were made. One way or the other, the proof will likely be in the data.
I have never put a computer on a witness stand, but in this case, it looks like that may happen. And this witness will be very credible – it will make or break the case!