Proven Best Practices and Solutions to Effectively Mine Past Accounts Receivable
(5 min read) Amid COVID-19, hospitals and providers alike are struggling to maintain financial solvency. The tremendous drops in patient volume and difficulties in obtaining reimbursement have collided into one very tenuous financial reality. In the third week of March, as the pandemic escalated, large hospitals in the Northeast experienced a 26% decline in average per-facility revenues based on estimated in-network amounts as compared to the same period in 2019. Similar impacts are being experienced all across the country.
Healthcare revenue cycle leaders must seek new strategies to drive better outcomes, reduce clinician burnout, and deliver innovative care solutions. In a recent HFMA webinar, "Mitigate the Impact of Volume Loss by Optimizing the AR You Have," I had an opportunity to present proven best practices and solutions to effectively mine past accounts receivable (AR). Despite how providers may feel, proactive steps can be taken to realize revenue and increase patient volume.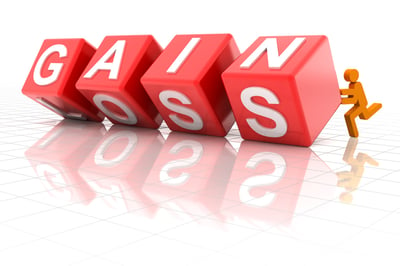 The presentation addressed the importance of strategies for insurance discovery, accurate and thorough data exchange, innovative self-pay strategies, and solutions for near-end stale AR. Highlights included lessons learned in billing—specifically related to self-pay patient management and insurance discovery—applicable in the inpatient setting.
Insurance Discovery and Verification
Few facilities accept insurance information from the patient and move on to the claims process. Most have some type of insurance verification process. Today's technology can search multiple data sources to provide a patient's social security number, date of birth, and other corrective information. Insurance discovery is particularly helpful in the COVID-19 environment with telehealth adoption and a higher occurrence of incomplete demographic and insurance information. In fact, these tools can reap a 40% insurance discovery rate in your uninsured population, offering a much easier pathway to reimbursement.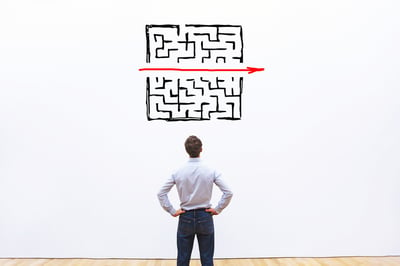 Deductible monitoring. Proactively monitoring and managing deductible fulfillment can make a vast difference in cash flow, particularly in your on-demand population—urgent care, emergency department, and unscheduled surgery. By dropping the claim after the deductible has been filled, a provider reduces AR aging and realizes higher collection rates.
Charity care and adaptive financial assistance (AFA). The main premise of AFA is that patients do not pay when financial assistance is insufficient. However, if financial assistance is targeted to patients' circumstances, they will likely pay in full, which helps providers achieve optimal revenue. First, procure the patient's propensity to pay data, and then create a program that pairs the data with patient engagement solutions during pre-care, point of care, and post care. Pinpoint the ideal payment plan that enhances both revenue and patient satisfaction. According to a study published by HFMA (December 2018), those who put this practice in place saw an increase of 83% per account for uninsured claims.
HRSA COVID-19 Uninsured Program. This option is an opportunity to submit a claim to a government program and receive reimbursement at the Medicare rate. However, best practice is to verify a patient's uninsured status through an insurance discovery tool prior to moving forward. If a claim is denied, there is no opportunity to appeal or bill the patient. Use the program as intended for those who are truly uninsured. Here too, taking the time to register and submit claims will result in additional revenue.
Accounts Receivable and Collections Opportunities
Simply put, AR and collections opportunities come down to two things: best practices and work. First, automate your claims status checks, alongside a partner that can also provide insurance verification and deductible monitoring. In addition:
Establish daily KPIs for staff. Develop protocols for selection of claims to be worked each day.
Establish efficient and effective appeals actions.
Use highly trained staff for negotiations and appeals with commercial payers. Always speak to medical necessity and regulatory safeguards.
Appeal, appeal, and when in doubt—appeal.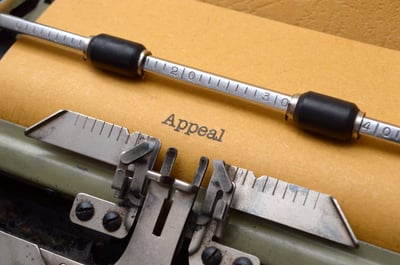 Analysis
For optimal revenue results, it's important to take efforts to the next level through analysis. Monitor payment disallowance ratios by financial class. Monitor aging AR and denial reporting. And when possible, use a financial analyst to identify and track trends. Why is monitoring important? It helps you find out early in the process when payers have made changes and enacted new coding or denial policies. Then you can negotiate with payers, adapt to changes, and recoup dollars.
In addition to these best practices, providers and healthcare systems can positively impact their patient volume. Simply sitting and waiting for volume to return is a luxury few can afford.
Proactive Volume Strategies
Media coverage of the COVID-19 crisis has affected patient behavior. At one northwestern health system, the volume of heart attack patients fell by about 50% in March compared with the same month last year. Others have reported similar numbers as people are staying at home in fear of contracting COVID. We do have options, however, to counteract patient behavior.
An aggressive marketing campaign that encourages people to come in can increase volume by 20%. Educate patients on safe options for seeking emergency care—demonstrate your commitment to earn their trust and protect their health. Schedule telehealth follow-up calls within 48 hours. These measures increase patient satisfaction, decrease patient leakage, and capture new revenue. It will require some work, but technology and data are available to help mitigate volume loss and achieve optimal AR.
---
Juli Forde shares more practical strategies for responding to the financial challenges exacerbated by the pandemic in the webinar, Mitigating the Impact of Volume Loss by Optimizing the AR You Have.
Watch the Webinar
Attendees will leave with four takeaways to share with their organizations:
Summarize the common points of friction in the pre-billing process
Learn about best practices and solutions to effectively extract revenue from your past AR
Discover solutions for optimizing your AR processes to fully capture revenue
Apply lessons learned in self-pay patient management and insurance discovery to the inpatient setting