In early April, the U.S. Department of Health & Human Services (HHS) announced that a portion of the $100 billion CARES Act Provider Relief Fund would be used to reimburse health care providers for COVID-related treatment of uninsured patients. Additionally, $1 billion from the Families First Coronavirus Response Act (FFCRA) is being used to reimburse providers for conducting COVID-19 testing for the uninsured.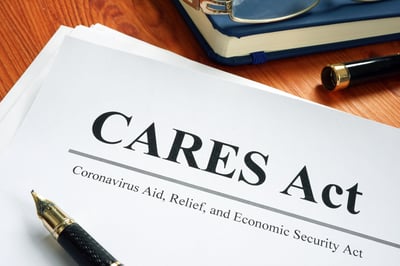 Health care providers who have conducted COVID-19 testing or provided treatment for uninsured individuals with a COVID-19 diagnosis on or after February 4, 2020 can request claims reimbursement through the program electronically and will be reimbursed generally at Medicare rates, subject to available funding, via direct deposit.
Reimbursable COVID-19 Health Care Services
Both testing for COVID-19 and treatment services with a primary COVID-19 diagnosis will be reimbursed under this program, including the following:
Specimen collection, diagnostic and antibody testing
Testing-related visits in the following settings: office, urgent care or emergency room, or via telehealth
Treatment, including office visit (in-person or telehealth), emergency room, inpatient, outpatient/observation, skilled nursing facility, long-term acute care (LTAC), acute inpatient rehab, home health, durable medical equipment (DME) — e.g., oxygen, ventilator — emergency ground ambulance transportation, non-emergent patient transfers via ground ambulance, and FDA-approved drugs as they become available for COVID-19 treatment and administered as part of an inpatient stay
FDA-approved vaccine, when available
To access these funds, providers must enroll using their Optum Pay login on the COVID-19 Uninsured Program Portal, which is being administered by the Human Resources & Services Administration (HRSA) of HHS and UnitedHealth Group, the administrative contractor.
To participate, providers must attest to the following at registration:
You will check for health care coverage eligibility and confirm that the patient is uninsured. You will verify that the patient does not have coverage through an individual, or employer-sponsored plan, a federal health care program, or the Federal Employees Health Benefits Program at the time services were rendered, and no other payer will reimburse you for COVID-19 testing and/or care for that patient

You will accept defined program reimbursement as payment in full

You agree not to balance bill the patient

You agree to program terms and conditions and may be subject to post-reimbursement audit review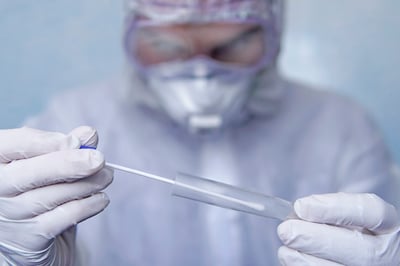 Verifying Uninsured COVID-19 Program Patient Eligibility
The requirement to verify a patient's uninsured status can be quite cumbersome for the provider without the assistance of an insurance discovery or verification tool. Manually checking payer sites is costly and creates a slowdown in the patient registration and pre-billing process. This is particularly true when considering the numerous variations in testing sites that have emerged across the country to meet the surge created by the COVID-19 crisis.
A registration clerk may have asked for the patient's insurance information at the time of service. It would be difficult, however, to assert that this meets the program requirement of verifying that the patient does not have coverage through an individual, or employer-sponsored plan, a federal health care program, and that no other payer will reimburse for the COVID-19 testing and/or care for that patient.
There are myriad reasons why a patient fails to present correct insurance information. Perhaps the patient forgot or lost their insurance card, or coverage is under the non-custodial parent. Often, a patient is unaware that they are eligible for a government-sponsored plan. If the patient is eligible, retroactive Medicaid status can take more than 30 days to process. Alternatively, a patient may simply not share their insurance information in hopes of taking advantage of a charitable discount program rather than bearing the full cost of their deductible under a high deductible plan. For these and other reasons, a health care provider cannot attest with certainty that a designation of "self-pay" upon registration truly represents an uninsured patient.
Using Insurance Discovery Tools to Find Additional Revenue
Providers of insurance discovery tools, such as ZOLL® AR Boost™, report finding billable coverage for as much as 47% of the patients identified as self-pay at the time of registration. In addition to meeting the requirements of the program, a good insurance discovery tool also will reap additional revenue for the provider, as some patients previously identified as self-pay will indeed have commercial coverage.
When looking for an insurance discovery tool, providers should ensure that the solution offers a seamless integration and, ideally, a single source API framework. Best in class tools will not only return billable coverage but suggest whether coverage is primary, secondary, or tertiary and provide a confidence score around the coverage found.
---
For more information about COVID-19 claims reimbursement, check out these resources:
COVID-19 Uninsured Program Portal
HRSA COVID-19 Uninsured Program Frequently Asked Questions (FAQ)