How Efforts at the State Level Are Blazing the Trail for Community Paramedicine Reimbursement
(5 min read) During the pandemic, telehealth and EMS have partnered in new ways to respond to patients on scene. The use of EMS providers as "treaters, not transporters" has helped to manage the balancing act of a patient's needs versus the risk of community and patient exposure to COVID-19. This process has been one more way that the community paramedicine approach has shown its worth.
Yet it is only the telehealth part of the response that has received payment and recognition. Compensating EMS during COVID-19 for treatment without transport has not been done. States could have an answer! In particular, Oregon's efforts during the pandemic show real promise for the future of reimbursement of these worthy services.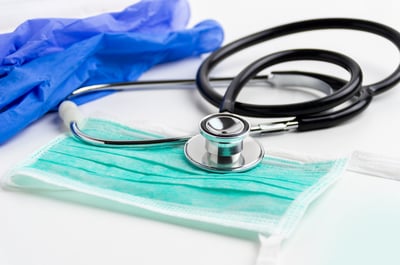 States Innovate Compensation Models for Treat in Place
Let us discuss state efforts and why they are so important. There is a new development among commercial payers and their view of emergency services which also has potential for compensation of treatment without transport. The state and commercial payer efforts are intertwined. To take best advantage and move the payment cause forward, providers need to understand what is happening and how to communicate these issues to stakeholders.
At the federal level, community paramedicine services are not yet compensated. The ET3 model proposed by Medicare is a worthy effort, but still unfolding. However, there continues to be movement for compensation at the state level, which is important because states bear an increasing burden for the cost of healthcare for people on Medicaid. As of May 2020, about 73.5 million people were enrolled in Medicaid and Children's Health Insurance Programs (CHIP). With almost 2.5 million more people having moved onto the Medicaid rolls since the start of the pandemic, the portion of the population on Medicaid has grown.
EMS does serve the elderly population. However, seniors are not the only patients for which 911 is called. It is critical that Medicaid reimbursement systems recognize the value of treatment without transport/community paramedicine. Fortunately, it appears that the movement is going in the right direction.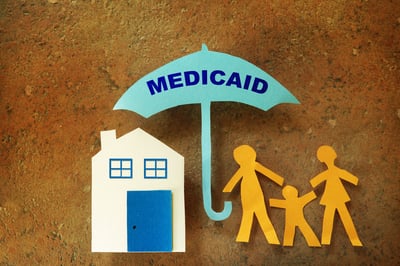 Minnesota's Medicaid has long recognized and reimbursed community paramedicine. The most recent Minnesota Medicaid Fee Schedule lists A0998 at $222.05. A0998 is the Healthcare Common Procedure Coding System (HCPCS) code for "treatment without transport." Georgia Medicaid began paying for treatment without transport in 2018. During the pandemic, Oregon has been particularly responsive to the value of community paramedicine, leading to a raise from $54.45 for treatment without transport to $420.62.
Oregon worked with Centers for Medicare & Medicaid Services (CMS) to affect an amendment to their state plan. Oregon proposed Medicaid Disaster Relief during the COVID-19 national emergency. The result was an approval issued by CMS on July 30, 2020 for temporary state plan modifications including the following:
"Ambulance treat in place rate: Increase reimbursement for CMS HCPCS code A0998 'aid call' or treat-in-place to equal the higher level of service CMS HCPCS code A0427. Due to COVID-19 these routine 'aid calls' are becoming more complex, take more time, and utilize more PPE resources more similar to the higher level A0427 ALS1 code. The services included in CMS HCPCS codes A0427 are the same services performed in the A0998 'aid call' but without transport. The current rate for aid calls or treat-in-place calls is $54.45, the enhanced rate will be equal to CMS HCPCS code A0427 fee of $420.62."
Though a temporary measure, this is a positive movement for Oregon providers. It is also an example for other Medicaid systems and commercial payers. As noted above, treatment without transport provides all the services of an ALS-1 response, minus the transport. The time involved in a response, the PPE and supplies, and the cost of personnel are all significant.
Note to Legislators and Payers: Treatment without Transport Saves Money
The implication of Oregon's model is that it recognizes the cost of response, as well as the value of the service rendered on scene. Individual EMS agencies, provider and regional EMS groups, and state ambulance associations can use this information when working with their legislators and state Medicaid systems. Talk to elected officials. Let them know about the value of treatment without transport. Cite the Minnesota and Georgia models with the icing on the cake being how Oregon has recognized treatment without transport during the pandemic. So many EMS services have employed a treatment without transport model during the pandemic. Toot the horn! Local legislators and local news media need to know about these efforts.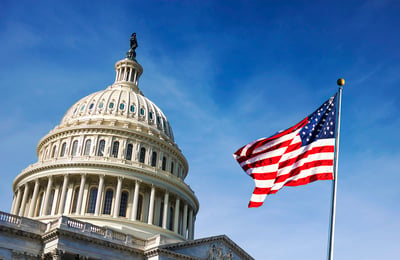 In real estate, the mantra is always, "location, location, location." In the world of reimbursement, the cry is, "timing, timing, timing." Currently, insurers are pleased by the decreased use of emergency rooms that resulted from the pandemic. According to an article that appeared on September 9, 2020 in AISHealth, "…insurers are brainstorming how to use the pandemic-driven reduction in ER visits on a long-term basis…"As insurers embrace telehealth services and the use of urgent care centers, there is also a place for treatment without transport. It would be advisable for providers to educate their contract representatives at the payers. Point to the Medicaid systems that value treatment without transport. Discuss Anthem (the largest Blue Cross system in the country) and their support of A0998 services since 2018.
The road that must be traveled to attain federal reimbursement nationwide for treatment without transport is still long. Forward-thinking state Medicaid and commercial payers may provide a less arduous path to recognition of this most valuable service. They are also more manageable (and often more accessible) for the industry or individual providers to get an ear. Let us hope that progress continues!
---
Read More on Treatment without Transport Reimbursement:
Not Your Traditional EMS Call: Documentation and Billing for Telehealth Consults