(6 min read) As pre-hospital providers airway management (basic or advanced) should be our bread and butter. After all, our lives and very well-being depend on oxygen going in and waste products being removed. Cells make up tissue, tissues make up organs, organs make up organ systems. Our bodies require homeostasis and our systems will do anything to maintain balance and adequate end organ perfusion. In this blog we'll take an introspective look at our industry as it relates to airway management and one of our most common calls – shortness of breath.

OUR CURRENT STATE OF EMS EDUCATION
As EMS educators we hold the keys that open the door to what our future looks like. Our future regarding airway management doesn't have to be some abstract thing over the horizon that we can't see. As educators and experienced providers, we must empower the next generation to remain open minded. We must also teach them that the future is very real and very tangible – we have to be ready for it.
We have influence in healthcare, and we are in charge of what's coming next in our industry. Our scope of practice continues to increase, and our educational standards must follow suit. We owe this to our patients and the communities we serve. We can't shy away or turn from the things that make us uncomfortable. Our next generation of providers must be willing to lead the charge and fight for the change we know needs to happen. I believe we are at a pivotal crossroads when it comes to airway education – a reinvigorated focus on the foundational basics will help our patients.
In my experience, many educators don't spend a lot of time on the basic life sciences. I get it, the very word "pathophysiology" is a mouthful, but we must spend a great deal of time on the subject as it covers the basics…on a cellular level.
"Pathophysiology helps us answer "the WHY" behind our patients' presentation. Pathophysiology also gives us the critical thinking skills that will be necessary when your patients disease process doesn't follow the standard script." – Joshua Ishmael
VENTILATION BASICS
PERTINENT QUESTIONS STREET PROVIDERS SHOULD HAVE THE ANSWER TO:
WHAT ROLE DOES SURFACTANT PLAY IN ALVEOLAR VENTILATION?
WHAT ARE THE MECHANICS BEHIND INSPIRATION AND EXHALATION?
HOW DOES PASSIVE GAS EXCHANGE ACTUALLY HAPPEN?
ARE ALL RESPIRATORY ISSUES PRIMARY LUNG PROBLEMS? (THINK ABOUT ANEMIA)
CASE STUDIES ENCOURAGE CRITICAL THINKING – THEY ARE PARAMOUNT
Case studies are stories. They present realistic, complex, and contextually rich situations and often involve a dilemma, conflict, or problem that one or more of the students must work through. A good case study, according to Professor Paul Lawrence is: "the vehicle by which a chunk of reality is brought into the classroom to be worked over by the class and the instructor. A good case keeps the class discussion grounded upon some of the stubborn facts that must be faced in real life... outside of high-fidelity simulation I can't think of a better way to make complex airway scenarios easier to understand and interpret.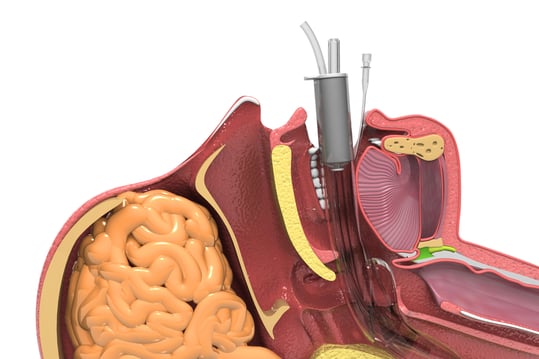 REFRAMING AIRWAY MANAGEMENT IN THE CRITICALL ILL
A lot of our current pre-hospital airway practices have been passed down from Anesthesiology and the operating rooms of America. As you can imagine, these two worlds are vastly different. The OR is well lit, very sterile, and the environment is controlled. In contrast, the streets are chaotic and far from sterile. The world of EMS is also at a distinct disadvantage because manpower challenges exist in every city or township. What we can agree on is the approach the OR utilizes as they prepare for advanced airway management. A recent article published by the Southwest Journal of Pulmonary and Critical Care should change the way we think about best practices. Is our gold standard for airway protection, (endotracheal intubation) always best? Is it acceptable or warranted to place supraglottic airways in times of crisis?
IS INTUBATION STILL THE GOLD STANDARD FOR EMS?
Intubation is one of – and perhaps the highest risk procedure – a critically ill patient can require. Some would argue that even the BLS maneuvers involving the bag valve masks (BVM), can also be dangerous if not executed properly. This simply reinforces the point that the basics are of upmost importance. The Southwest Journal of Pulmonary and Critical Care mentions a study where they focused on the theoretical phenotypes of intubation related complications outside of the OR, and I believe we could probably take their findings and apply them in the streets with great success.
IF INTUBATION IS WARRANTED – WHERE SHOULD OUR FOCUS BE?
We all tend to spend most of our time focused on the actual art of the laryngoscopy which includes placing the tube and visualizing the glottic opening. However, studies have shown that this doesn't actually become problematic until at least the third, fourth or even fifth intubation attempt. In my part of the country it is preached that you probably should only get two attempts before the procedure is aborted all together. The critical care journal states that during the first two attempts the complications that rise to the surface are related to incomplete preparation and the patient's complex physiology or disease states. Maybe we should tailor our training a little more to match the complications found during our earliest attempts at intubation.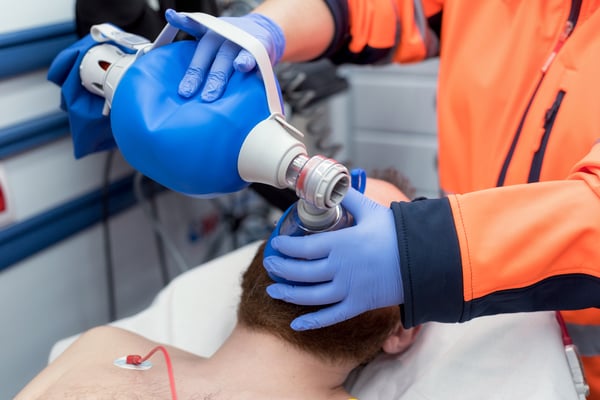 IS THE BVM DANERGOUS?
It certainly can be, some subject matter experts tend to think that if used improperly the BVM can be the most dangerous tool located in our airway kits. Death by hyperventilation is a real risk and we must overcome our own emotions and simply slow down. If we breath 6-8 times per minute, its OK. We can avoid increases in intrathoracic pressure, we can reduce cerebral congestion, and it will make our chest compression during cardiac arrest more effective.
Some professionals are even using child BVM in adult patients to avoid lung over inflation and drastic pressure shifts within our chest cavity. Lastly, we can't underestimate the value and importance of forming a great seal with the mask. If we can master this with a two thumbs up technique, while bringing the angle of jaw up – the tool becomes less dangerous. Mastering the BVM takes practice and always requires two people to be executed correctly.
WHAT'S NEXT?
Medicine is a science; we are all simply practicing. The field of medicine is always evolving, and we must continue our involvement in research and embrace data so we can get better. It is a fun time to be in EMS and many technological advances are here to stay. Familiarize yourself with the benefits of larger airway decontamination/suction devices, ketamine, apneic oxygenation, supraglottic airways, mechanical CPR devices, PEEP, delayed sequence intubation, airway checklists. After all, if checklists work for Boeing 777 pilots during times of crisis, it can surely help us take care of critical respiratory patients.
The value of networking is paramount, take advantage of national conferences like ZOLL SUMMIT. Meet the key players who are taking risks in the area of airway management, be an active participant in the future of EMS. None of us are too small to make an impact. Be bold, go against the grain and feel empowered to come up with crazy ideas…. It just may benefit your next patient with shortness of breath.