ZOLL is excited to announce our keynote speaker lineup for SUMMIT 2020! The three-day event, scheduled for June 9-11 at the Sheraton in downtown Denver, features a dynamic curriculum combined with hands-on product training and support opportunities for ZOLL customers. Top industry experts will discuss emerging trends in pre-hospital clinical care and share best practices on improving both patient outcomes and operational efficiency in EMS/Fire operations making this conference ideal for all EMS/Fire professionals. Along with a progressive agenda is an all-star lineup of keynote speakers.
SUMMIT Keynote Speakers
Robyn Benincasa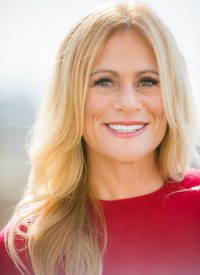 Robyn Benencasa is one of the highest-rated female motivational speakers who regularly shares the stage with world leaders and business icons. She is an adventure racing world champion, a CNN Hero, a corporate sales expert, the founder of World Class Teams, and a firefighter who advises organizations on building World Class Teams of their own. With a background in marketing, she was previously in corporate sales with Baxter and Allergan and is currently a full-time firefighter who was a member of America's first all-female fire crew.
An Eco-Challenge World Champion, Founder of the Project Athena Foundation, 3x Guinness World Record Distance Paddler, and the proud owner of 2 metal 'bionic hips,' Robyn understands what it takes to create Human Synergy – "that magic that allows groups of ordinary people to accomplish extraordinary things together." Over the last 20 years, she and her teammates have traveled the world to study the teamwork and mastery of skills required to inspire a group of semi-exhausted people through various checkpoints to reach seemingly impossible goals, all while navigating crazy deadlines and constantly changing conditions.
Learn more about Robyn here.
---
Lt. Col. Jason Harris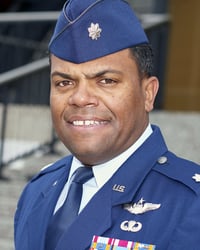 Jason Harris is a motivational speaker, consultant, and certified character coach who values dedication, service, and excellence. As a decorated combat veteran, Jason brings unique
perspectives gained from his battlefield experience to your organization, empowering you
to unleash the untapped potential of your employees. Using real-world examples, Jason
sheds light on how the invaluable talent each person brings to your organization can
positively impact your mission.
Through harrowing, life-altering experiences, Jason has learned the importance of cross-generational communication relying on men and women from half his age to twice his age. This communication is based on mutual trust and is the basis for his No Fail Trust™ methodology. The trust he instilled in his aircrews kept them in the sky and out of harm's way. Jason recognizes the value of empowerment and how to create and cultivate an environment of trust, where talent flourishes and people grow into and own their destiny.
He is dedicated to sharing his insights and approach to the business world through his
speaking, consulting, coaching, and training.
Learn more about Jason here.
---
Crystal Washington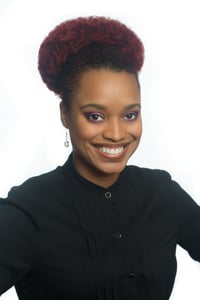 Crystal Washington works with organizations that want to leverage technology to increase profits and productivity. She has worked with companies all over the world including Google, Microsoft, and GE. Before becoming a professional speaker, Crystal owned a successful social media consulting firm and worked in revenue management and corporate sales where she managed several Fortune 500 accounts and repeatedly broke company sales records in her early 20s. She is also a Certified Futurist who is a member of the Association of Professional Futurists and the World Futurist Society.
Infusing humor, Crystal is known for her ability to take complex technology topics and make them easy to understand and accessible for everyday professionals and small business owners, across generations. Whether talking about her crazy technology missteps or how to combine online with offline customer interactions to build relationships, audiences relate to her practical, non-tech jargon approach to using tech to make us all more efficient, effective, and connected. At the end of each program, attendees walk away with items they can immediately implement.
Learn more about Crystal here.
---
Secure your spot at SUMMIT today and save $200 on registration until January 31!