St. Luke's Emergency & Transport Services (SLETS) needed to meet a demand of 25,000 yearly patients accounting for 5,000 transport requests per month. Hampering this goal was staffing shortages faced in 2020, and a growing turnover rate, particularly those under the age of 30. With additional operational inefficiencies decreasing staff morale and productivity, bigger workforce gaps started to spread across the agency once more and more team members retired. As SLETS continued to grow, they sought out an integrated solution suite that could help their team members do their jobs better.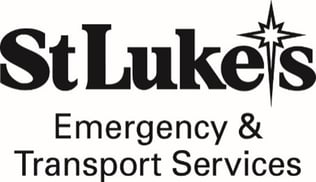 SLETS Leverages ZOLL Solutions To Optimize the Entire
Operational Workflow
With a solution suite that now included RescueNet Dispatch, ZOLL Dispatch, ZOLL emsCharts, and ZOLL Billing, SLETS found a complete revamp of their entire agency from top to bottom. Leaning on team input, prioritization, and feedback to determine what tools to implement and augment, SLETS found that the new automatic, efficient workflows provided by ZOLL Data products helped the agency make critical improvements across the board. A more positive reaction to these upgraded tools led to more staff engagement and retainment.

SLETS Increases Staff Engagement and Decreases Turnover, Leading to a ZOLL Pulse Award
SLETS now has centralized workflows, more optimized billing, a significant drop in patient charting time, and increased timestamp accuracy by decreasing radio communication with ZOLL Data Systems' products. With robust tools at their disposal, leadership has now been able to get a clearer idea of operational data and gain insights into where to improve, leading to better management of their teams. Highlights of results include:
15% increase in employee engagement
5% decrease in vacancy
24% decrease in turnover (as low as 2% in November 2022)

SLETS received a 2023 ZOLL Pulse Award on June 14, 2023, at ZOLL Summit. Presented annually, the awards recognize agencies that are committed to using data to drive clinical and operational efficiency and to improve financial outcomes.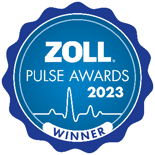 To learn more about how SLETS used ZOLL Data Systems' products to build a high-functioning team and decrease turnover, read the case study.