(4 min read) Technology is transforming how the healthcare industry manages revenue, reimbursements. Claims processing is central to any conversation on this subject, and agencies are always on the hunt to find better ways to simplify the complexities of this aspect of revenue cycle management (RCM).
In the recent ZOLL® Summit Series EMS Billing event session, "Optimizing Reimbursement, Care Quality, and Staffing With ABILITY" we explored this topic. Session moderator and Director of Sales Engineering for Strategic Partners at ABILITY, John Larscheid, said there are a number of tactics and technologies you can use to streamline claims, eligibility, and more.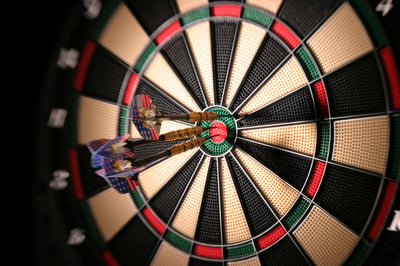 He recommends six best practices that can help you achieve a clean claims rate of 99% or more:
Make adverse event documentation and reporting electronic.

The key to improving claims management is shifting away from manual, paper-based processes and moving into the online, automated world. Specifically, you can increase claims accuracy by embedding a comprehensive claims scrubber and implementing a continually updated, customizable rules engine. Claims are scrubbed

as they come in

based on industry-standard rules; plus, custom rules are put in place to address your specific needs. For example, you can create a task to put claims on hold that are going to a certain payer or review a claim if it has a revenue line goes to a different biller. With automated scrubbing and custom rule enforcement, you can dramatically reduce errors and increase accuracy on claims.



Use one system to manage all payers.

Delays in claims delivery lead to delays in accounts receivable (AR) — reworking or stopping claims adds days to the process and kicks your payments far downfield. Get paid faster by centralizing all payment information into a single application. This consolidation gives you visibility you never had before, including up-to-date status tracking that shows an audit trail of events. In short, you'll not only know where a claim is and when it's projected to be paid, but also

understand

what's holding it up, so you can take action if necessary. For example,

ZOLL AR Boost® clearinghouse services powered by ABILITY is a centralized system that connects to payers multiple times each day, providing current claim statuses to ensure the earliest possible processing cycle.



Use print and mail claims delivery services to stay committed to electronic processes.

The shift to a single, electronic application doesn't have to be derailed if some of your payers are still using paper-based systems. Save time and reduce the burden on billing staff by electronically uploading claims information to the platform and letting your clearinghouse service send them via mail on your behalf.



Get clear correction guidance whenever a claim is rejected.

As a biller, you need to know why a claim stopped and what to do next, based on the errors received. You can accelerate claims resolutions while increasing clean claims with a system that provides instant, clear correction guidance whenever a claim is rejected. This guidance is part and parcel to workflows built on learning algorithms — you can decrease delays in AR with automated workflows that include straightforward steps for audit responses, appeal submissions, and additional development request (ADR) tracking.



Discern patterns and gain insights on claims.

Technology that includes business intelligence tools can recognize patterns in claims and provide you with visibility into common issues that are slowing down workflows. For example, your clearinghouse service should "look" at a batch of incoming claims and determine how many have the same type of issue. When these patterns surface, you can auto-fix common errors to keep the claim moving upstream.



Track key performance indicators (KPIs) in your revenue cycle.

Support more accurate projections with workflow performance reports that track and analyze KPIs. These reports can examine every element of the revenue cycle, from claims errors to human behavior. For example, you can report on:





Resource Availability

—

Determine the bandwidth for each biller by analyzing how many billers you have to how many are correcting claims




Error Analysis

—

Compare claims versus error and rejection percentage




Remittance Analytics Dashboards

—

Get high-level snapshots of what's going on with claims at any point, putting you in position to become your own revenue cycle management company.

When you have straightforward indicators of performance that are backed by clear data, you can make better decisions about both individual claims and overall claims management.
Conclusion
Commit to using automated, online applications with fluid workflows that implement all of the above best practices. This will help your organization efficiently correct claims, reduce errors, keep claims upstream, and get paid faster.
Read More About Best Practices for EMS Billing:
5 Timely Billing Tips for Navigating 2021
About the ZOLL Summit Series
The ZOLL Summit Series is an annual educational event for ZOLL Data Systems customers. In 2021, the event is being offered as an engaging, complimentary, three-part virtual experience.