From COVID-19 hot spots to opioid overdoses, EMS agencies must evaluate community health data in new ways and more frequently than ever before. Geospatial analysis and bio-surveillance are two of the newest tools EMS agencies can use to better manage their business. These technologies produce data beyond what 911 operators, CAD, or ePCRs provide to identify changes in population health status and to get ahead of disease outbreak clusters that impact EMS care.
During a recent ZOLL® Data Systems webinar, I highlighted specific advantages that bio-surveillance data offers to EMS agencies, including the ability to:
Develop effective surveillance, prevention, and operational capabilities
Remain aware of uncommon diseases entering their system or region
Detect disease outbreaks early in order to mitigate risk
Bio-surveillance data requires location parameters, time parameters and symptom indicators. When all three of these pieces are in place, EMS teams receive alerts for disease outbreaks and identify the degree to which an outbreak is impacting the system, the community, and the well-being of the responders.
Examples From the Field
ZOLL emsCharts® includes bio-surveillance capabilities with all the essential parameters and alerts. The webinar shares specific examples and use cases already in place at ZOLL Data Systems customer sites, including bio-surveillance case studies for tracking COVID-19 and managing response.
Perhaps the most important element for success with geospatial analysis and bio-surveillance is the ability to fine-tune location and time parameters. The impact of these capabilities is also explained with real-world case examples and sample hospital, nursing home, and EMS communication workflows.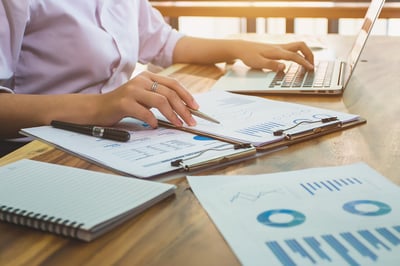 Geospatial Analysis: More Than Google Maps
Geospatial analysis is also thoroughly explained during the webinar. It is defined as a geographical analysis that uses GIS technology to show patterns of human behavior. Simply put, geospatial analysis is a map of human behavior within a geographical area or boundary. Used prolifically in other industries, geospatial analysis delivers specific benefits for EMS agencies:
Ability to examine location-oriented problems and the relationships between them
Capturing and sharing evidence to support changes in EMS systems
Supporting flexibility in unit deployment, decision-making, and resource management

Additional case examples and EMS scenarios of geospatial analysis and heat map sensitivity are explored during the webinar including unit deployments by levels of care, location, and historical volume data. The ability to use multiple types of visualization, data interpretation, and graphing are essential components of geospatial analysis to glean different insights to drive more informed decisions by leadership and executive teams.
Two Technologies: One Goal
Using data-driven insights to inform operational change is the fundamental benefit of both geospatial analysis and bio-surveillance. Data from the two capabilities work together to serve the same master: helping EMS agencies make smarter, faster, and more effective business decisions to improve the delivery of patient care and to positively impact population health.
Is your EMS agency leveraging all the data at your disposal to improve operations and better serve your community? Including geospatial analysis and bio-surveillance data combined with historical data from your ePCR system adds important new context to support your agency's decision-making and operational planning. It can also be a valuable way to strengthen collaboration with public safety and local government agencies, especially during a public health emergency or natural disaster.