(5 min read) The ZOLL Pulse Awards, first launched at the 2017 ZOLL Summit, recognizes professionals who improve operational efficiencies within their agencies and drive better clinical and financial outcomes. This year's winners in the billing category were announced on May 12 at the 2021 ZOLL Summit Series EMS Billing event.
Billing Manager Leads Team to Record Claims
Lisa Hannold, CAC, CADS, the ambulance billing manager for the St. Lucie County Fire District, leads a team of six that has reached a new milestone in optimizing their agency's billing operations. Recently, she and her team implemented ZOLL Billing, which helped them process more claims per year than ever before: 35,000 annually with a 78% collection rate.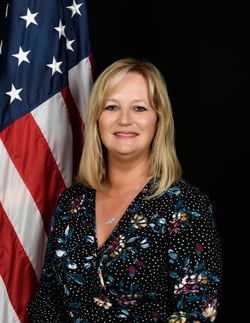 For her effective management, thought leadership, and her robust approach to EMS billing management, Lisa has been recognized with a ZOLL Pulse Award. The accolade recognizes EMS and fire professionals who turn data into action to improve patient, financial, and operational outcomes. These individuals save their organizations money, time, and resources, which enable their teams to save more lives.
With 24 years of medical billing experience, Lisa has been a billing manager with the St. Lucie County Fire District for 11 years. She is a certified ambulance coder and a certified ambulance documentation specialist, strengthening her approach to EMS billing management.
For agencies to improve their billing, Lisa suggests it starts with communication. "Communication is the biggest part of everything," she said. "Nothing works without communication with your team, with your billing software company, with everybody. That is number one."
When it comes to efficiencies, Lisa said an excellent strategic plan is integral for success, along with excellent communication and employee cross-training. She believes a co-worker should be able to jump in and take on other tasks when necessary.
Relationship with ZOLL Data Systems
Lisa's thought leadership in EMS billing has been instrumental in shaping the ZOLL Billing solution. Her valuable input and planning as a subject matter expert for the Billing team have prompted transparent and open dialog about how ZOLL Billing can evolve to serve its customers better.
Her invaluable feedback has contributed to creating new reporting data, improved workflow efficiencies, and new additions to the ZOLL Billing product roadmap.
For Lisa, her relationship with ZOLL Data Systems has been paramount in meeting her company goals and driving her business.
"I've learned a lot from ZOLL, as well," she said. "They've given us a fresh new look on things. I'm not a closed-minded person, so I'm always up for new ideas. And I learned something new every week when I had my meetings with them. I always got excited for that, and then I brought it back to my team, and we used it."
Implementing a New Billing Process
While working with ZOLL Data Systems, Lisa found that she and her team needed to transition to a new billing application and at the same time, pause to reevaluate new processes and workflows. Her existing system was aging, so while she recognized the value of implementing automation and other features, she also knew the switch would be a significant undertaking.
She said it all starts with a good plan. "You definitely need a strategic plan in place, because it is a lot of work dealing with the clearinghouse, switching over insurance, getting the important ones done first before you make that transition," she said.
To be successful, Lisa said that you must keep communication open and make sure employees are on board regarding changes. If someone gets frustrated during the process, stay positive. "I'm not going to lie, it's a lot of work to switch over, but it's rewarding," she said.
Automating Pre-billing Processes Made a Strong Impact
Lisa points to ZOLL AR Boost® as the billing tool suite that has most positively impacted her workflow and ability to collect revenue. ZOLL AR Boost, a real-time accounts receivable (AR) solution that simplifies and expedites the pre-billing process and ensures that no payments are left on the table, is embedded in the ZOLL Billing solution that Lisa now uses.
"It's been the best thing ever – it's been a dream," Lisa said about using ZOLL AR Boost. "We've been doing billing for many, many years, and it is one of the best inventions."
Lisa said that her agency doesn't have contracts with their patients, so they rely on the reports they run and what little information they get. They can get hospital face sheets, but they are a week behind.
"We all know, in an emergency, it's not really the paramedic's job to get any billing information," she said. "That's our job. So before, we were little detectives all the time, and we spent a lot of time just trying to get a patient's correct name or address. And with AR Boost, it gives us a great tool to start with."
About the ZOLL Pulse Award
EMS Pulse Award recipients are nominated by ZOLL Data Systems customer service managers and territory managers. Through innovation, ingenuity, and commitment, they helped their agencies achieve new levels of operational performance. Winners are selected based on information provided, with emphasis on performance data demonstrating the operational impact of their efforts. This year, the ZOLL Pulse Awards for billing, ePCR and Fire, and Dispatch and IT will be announced at the respective 2021 ZOLL Summit Series events.