ZOLL SUMMIT is ZOLL's largest educational event of the year that brings together hundreds of EMS and fire professionals from all over the world. The SUMMIT agenda includes more than 100 educational sessions conducted by subject matter experts, industry thought leaders and software power users. Our goal for this event is to provide the inspiration, education and connections you need to transform your business or operation.
Here are the 6 Reasons You Can't Miss ZOLL SUMMIT 2019
1. Actionable Education


We do our best to ensure that you leave ZOLL SUMMIT with the information you need to enhance your operation the minute you return. In 2019, you are going to learn more, with fresh content focused on current industry trends; more product training opportunities; and facilitated roundtables. There are very few conferences that focus predominantly on the latest issues that face Fire/EMS as well as the tools and technologies powering operational efficiency today. The knowledge and experience you will gain from this event will be hard to replicate elsewhere.

2. Master Your Solutions


With product training for beginners or for advanced users, you can improve your product aptitude. Attend these trainings to make sure you fully understand what your current software solutions are capable of. Not only that, once you identify which features your organization is or isn't utilizing, our product specialists will help you master them. Then it's easy to make an implementation plan when you return to work, and begin to maximize your ROI. If the trainings aren't for you, schedule some time to discuss your unique challenges at the ZOLL Support Bar.
3. Empowering Advancement in Your Agency
At ZOLL SUMMIT, our aim is to do more than provide you with the knowledge to take your agency to the next level. We want to empower you to become a change-agent inside your organization. To do this, we've hand-selected some of the most impactful keynote speakers in the EMS, Fire, and business world to share their stories and ideas with you.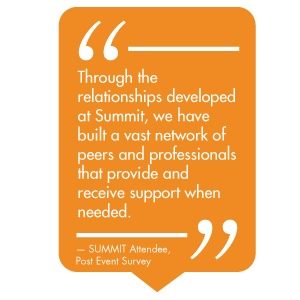 4. Networking Opportunities


We all think that our issues are completely unique. The truth is, there's a high probability that someone else has that same problem, or better yet, experienced that problem and found a solution. Create a list of your most pressing issues and then use our many networking opportunities to meet others who share your concerns. We want you to make the most of the conference and own the experience. Contacts are there to be made, built and sustained.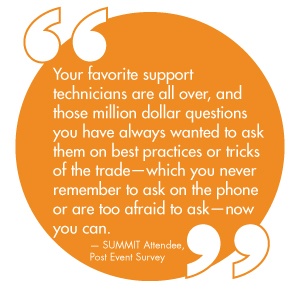 5. Reconnect with ZOLL
At ZOLL, we view SUMMIT much like a family reunion. Although we see or hear from many of our customers throughout the year, we cherish the time we get to spend with you at SUMMIT. SUMMIT is an opportunity to exchange ideas and concerns with ZOLL staff and strengthen our partnership.
6. Colorado in May


While the weather can be pretty unpredictable in May, you are guaranteed to see some snow-capped mountains in the distance. We strongly suggest extending your stay through the weekend and visiting some of the many nearby attractions that only Colorado can provide. Here are just a few ideas to get you thinking:

If you have never been to SUMMIT, we hope you will join us for our favorite event of the year. If you have been to several SUMMIT's, and are thinking about sitting this one out, DON'T! Every year we work hard to ensure the agenda is chock full of the most current and relevant topics in Fire / EMS, and the most knowledgeable, inspiring speakers. Trust us, SUMMIT gets better every year, and 2019 is no exception!