(4 min read) Several recent cases have shown that the Department of Health and Human Services' Office of Inspector General (OIG) and the U.S. Department of Justice (DOJ) are still actively investigating ambulance service providers. One of these cases topped $10 million, making it one of the top five ambulance-related fraud recoveries in U.S. history, even though it did not occur in a U.S. state. In that case, two defendant owners of an ambulance service in Guam pleaded guilty to committing healthcare fraud. One will serve 71 and the other 63 months in prison.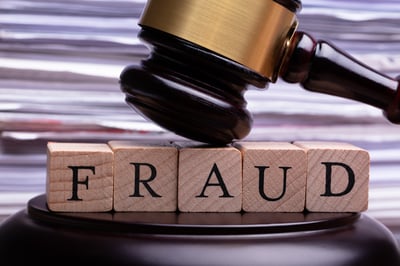 Let's look at the allegations and admissions.
The Ostrich Effect
According to the DOJ press release, the defendants admitted they were aware that their company was transporting patients who did not qualify for payment for ambulance transportation under applicable Medicare and TRICARE regulations and guidelines, with which they had failed to familiarize themselves. Unless you think more than five years in federal prison is a relaxing vacation, this disproves the old adage; ignorance is not bliss!
Action Is Not Optional
If ignorance is not bliss, then knowledge without action is flat-out painful. In this case, the defendants further admitted that they were aware of, but failed to address, concerns about their company's Medicare billing practices which were raised by their employees.
Proper Care Saves Patients — Proper Documentation Saves Your Agency
The press release went on to state that the defendants admitted they were aware that many of their patients were not bed-confined and did not have acute medical conditions that would otherwise qualify them for billable ambulance transportation. And, as part of the scheme, the defendants directed their employees to remove from internal documents references to the patients' ability to walk because they believed that Medicare and TRICARE would not provide reimbursement for those ambulatory patients.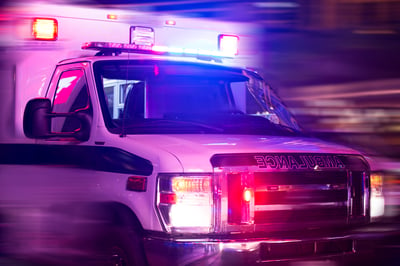 3 Compliance Lessons for EMS Transport
Know the rules. Transporting patients is one thing, billing federal health insurance programs for that service is another. You must be aware of what the rules require and act within the confines of those requirements. Consider training and certification for your staff; demonstrating that you care about doing things correctly can go a long way to show that you are trying to be compliant in the event that mistakes are made.
Act on what you know. Failing to respond to concerns, whether valid or not, makes it impossible for you to defend yourself later on. Whether those concerns come to your attention through a compliance hotline, an anonymous email reporting mechanism, or an informal remark from your staff, once you are on notice that there may be a problem, you have a duty to investigate that issue and respond appropriately. If you look into the issue and find that there is no problem, make sure you document what you found and how you came to that conclusion. On the other hand, if your investigation reveals that something was not done properly, then follow that up with a refund of any over-payment that it created.
Documentation is critical. This includes documentation of your policies, training materials, compliance efforts, and of course, your patient care reports (PCR). Here, I think it is also important to point out that neither "bed-confinement" nor "acute" medical conditions are a requirement for non-emergency ambulance transportation. Perhaps if the defendants had learned lesson #1 about knowing the rules, they could have trained their crews on what proper documentation should include instead of focusing on bed-confinement. For example, did the patient have a condition that required monitoring or interventions? Was the patient a flight risk? Did the patient have conditions that could cause pain when sitting in a moving vehicle? If issues like these are documented honestly and accurately, they may provide a basis for billable claims, even if a patient does not meet all three criteria of being "bed-confined". Regardless of the answers to these questions, advising crews to omit information that may be material to payment is never appropriate. Instead, a focus on patient care documentation that is "completely honest and honestly complete" should be encouraged. Again, consider third-party training and/or certification of clinical staff to show a good-faith effort at compliance.
Final Analysis
According to court documents, the defendants submitted claims to Medicare totaling approximately $32 million over a four-year period, resulting in payments of approximately $10.8 million which they have now been court-ordered to repay. That is almost 11 million reasons to make sure that you learn these three simple lessons from their mistakes.
Read the full DOJ press release here.
---
Read more about compliant Medicare transportation:
The Never Quite Forgotten Compliance Risk