(6 min read) Medicare usually pays the largest portion of ambulance claims. But when viewing medical transportation - ambulance combined with wheelchair van and other forms of NEMT, Medicaid represents many claims and a significant portion of transport dollars. Those dollars come with risk for providers. NEMT alone recently reached a high of $12 billion spent on a volume of 350,000,000 trips.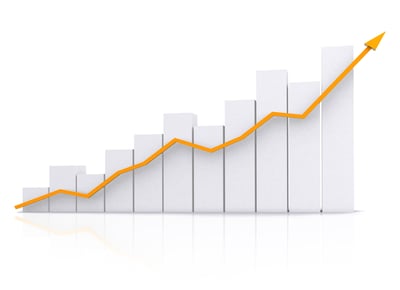 Medicaid is complicated and has compliance risk potential therefore Medicaid compliance oversight is projected to increase. In FY 2018, Medicaid Fraud Control Units did 18,975 total investigations of healthcare providers, resulting in 1,796 indictments and recoveries of $859,172,372. Billing departments must monitor themselves to ensure Medicaid regulations are followed as closely as Medicare. It is important to remember that Medicaid Managed Care claims can be subject to review and need internal inspection.
Experience has shown that billing departments routinely audit their Medicare claims, but spend less time reviewing Medicaid. Yes, we have seen the concern among billing departments that Medicaid is billed correctly, however the many barriers Medicaid can present may cause providers to focus on trying to navigate the complexities of Medicaid claims systems (which may be antiquated) and getting reimbursed promptly (which is often slow). Compared to Medicaid, Medicare is easy! Medicare contractors have refined claims submission systems. When clean claims are submitted, Medicare pays promptly. Medicaid is not nearly as smooth. More daunting is that there may be confusing Medicaid policies and documentation requirements which appear in different manuals or different areas of the state's website. Compound that problem with the fact that information about Medicaid managed care or Medicaid policies governing transport brokers are not easily found on state Medicaid websites. The information to support provider compliance in all aspects of Medicaid reimbursement may be difficult to access.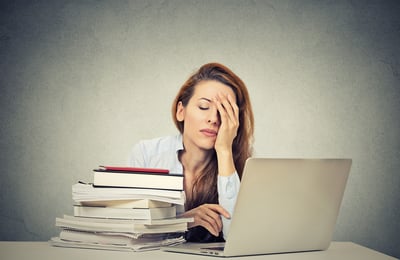 Unlike Medicaid, Medicare has rules which govern medical transportation on a national basis. Those rules are easily accessible. Moreover, it takes an act of Congress to change those rules. Congress doesn't act too often on the subject, so providers rest comfortably knowing where they stand with Medicare. The same cannot be said about Medicaid. Medicaid continues to change which means that more than ever, medical transportation providers must be careful and routinely check their Medicaid compliance.
Medicaid differs from state to state. That works well when providers operate in only one state, but for providers who service multiple localities, Medicaid presents a challenge. For example, the Texas Medicaid standard for emergency incorporates "prudent layperson" language. That approach differs from what providers are used to with Medicare. Texas also considers hospital to hospital transports an emergency if the patient requires emergency care not available at the original facility. Oxygen gets billed separately in some states. Prior authorization in the world of Medicaid non-emergencies is common. These issues all differ from how Medicare operates.
Medicaid is regulated at both the Federal and State levels. States receive a portion of their Medicaid funding from Washington. Consequently, there are Federal integrity concerns for Medicaid as well as state compliance issues. In October, the President signed an Executive Order seeking proposed changes to how fraud, waste, and abuse get combated. As Seema Verma, the Administrator of the Centers for Medicare and Medicaid Services (CMS) wrote on October 19th, "…programs like Medicaid, Medicare Advantage, Medicare Prescription Drug Plans (PDPs), Tricare, Marketplace plans, and private insurers all have broad authority to review procedures for medical necessity and appropriateness…" In other words, wherever Medicaid payments come from (the state's Fee-For-Service programs, Medicaid Managed Care plans or brokers), they could all check on providers via audit.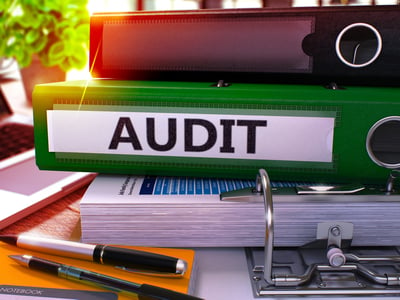 Medicaid dollars come to providers from various sources. The dollar paid per claim is low, but the volume of claims is high. An audit request from Medicaid Managed Care coupled with an audit request from Medicaid Fee-For-Service could require a large investment of billing time and human resources to pull needed data and documentation.
In November 2018, it was announced that "…CMS is drafting a proposed rule that would make it easier for states to stop paying for non-emergent medical transportation for Medicaid beneficiaries, a move that could drastically cut into providers' revenue..." That announcement caused concern. Yet in 2019, CMS expanded the definition of primary health-related benefits thereby creating an opportunity for Medicare Advantage plans to offer NEMT as a benefit to their members. The thinking for Medicare Advantage beneficiaries is that access to care through easy-to-use transportation will improve health.
Based on CMS's position on Medicare Managed Care plans, it is not surprising that thought-leaders are now urging Medicaid plans to follow suit and expand NEMT. According to a white paper published onJuly 24, 2019, by Leavitt Partners, "Patients who are low-income, who have multiple chronic conditions, or who face challenges related to the social determinants of health are too often challenged in accessing reliable transportation to and from health care providers." They state, NEMT "enables Medicaid beneficiaries who lack reliable sources of transportation to use a benefit that will ensure they can access their primary care provider, dialysis appointment, child wellness check-up, addiction treatment, and other forms of non-emergent care…" However, as supportive as the white paper is of Medicaid expansion, they cite numerous concerns about Medicaid integrity and oversight.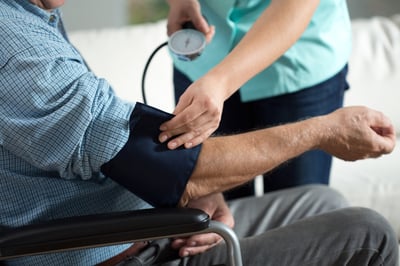 In transportation, Medicaid can be a catch-all as evidenced by Wyoming's proposal to reduce air ambulance bills for patients. The idea, which was announced in August 2019, was to use Medicaid as a public utility where all air ambulance transports would be funneled through Medicaid. This interesting proposal further highlights the evolution providers continually face when working with Medicaid.
Medicaid and its channels (Medicaid Managed Care and Medicaid Transport Brokers) are big players in how providers are reimbursed. It is in the provider's best interest to stay abreast of Medicaid changes and routinely audit the claims sent to all Medicaid payers.
The goal of every provider is to protect their revenue integrity. Don't let Medicaid be the almost forgotten compliance risk.