Capturing, managing and collecting revenue is a fundamental aspect of being in business, even if your business is to serve the public. One of the EMS 2050 agenda's central principals is making EMS a sustainable and efficient industry – and that starts with every owner of an EMS organization. In order to achieve these goals, EMS needs to get better at streamlining the process that begins with an emergent or non-emergent patient call.
If there's a lack of transparency in the revenue collecting process, delays in submitting claims, countless hours spent cross-referencing everything and constant querying of multiple online portals – the end result is a huge amount of time wasted. Minimizing time wasted and maximizing revenue is paramount to protecting your business, and helping to support EMS as an industry.
It's time to mitigate the gaps in your process, and you can do that by choosing a reliable revenue cycle management vendor.
Still not convinced you need revenue cycle management [RCM] software? You might want to consider benefits like:
Consolidation of entire billing process, from claim creation to tracking and follow-up.
Software that's easy to use will improve your billers' efficiency.
Get your claims out faster, while also increasing the percentage of clean claims on the first try.
If you're curious about the features that the best RCM solutions include, make sure you look for cloud-based software that's easy to use with transparent pricing, clearinghouse costs included and eligibility and demographic verification tools.
When it comes down to selecting the right billing software vendor, it's important to do your homework. Investing time into researching all the vendors you are considering will pay dividends when you start ruling out agencies with a history of poor customer service, software that crashes all the time or no new feature development.
Read their reviews on Google and Facebook and have a look at their customer testimonials and case studies. Read the "about us" section on their website. How long have they been in business? Are the people in their senior leadership positions industry veterans?
Reach out to your network on LinkedIn. Do you have friends or acquaintances who work in EMS elsewhere? What software do they use? Do they like it?
Once you get a sense for what everyone offers, the various pricing structures, and user reviews, you may want to create a spreadsheet that ranks the features that are the most important to you and your business. This way you can see how the vendors stack up to your needs, and your price range.
Once you've chosen your vendor, planning for the software implementation process will play a major role in getting everything up and running quickly and smoothly. The first step is to take stock of your organization's billing department as it looks today. Are you tracking KPIs? If so, what are your current metrics? You'll want to make note of these so you have a baseline to measure against after implementing a new software.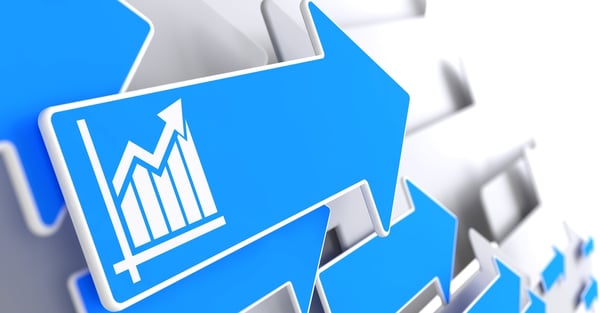 It's also important to consider your resources, such as your current staffing situation and hours available to dedicate to the project, before going forward. When it comes to bringing a new software onboard, preparation is the key to success. Getting the groundwork done in advance cannot be overstated, you wouldn't want to overlook things like:
Scheduling staff training
Planning for your old AR
Reviewing your financials to ensure you have the capital reserves to sustain your business during the transition
Technology for EMS is rapidly evolving. Rather than being content with traditional billing operations that virtually guarantee lost revenue, it's time to move to something more comprehensive that identifies that gaps in your process and helps you avoid them, rather than falling into them.
If you're maximizing revenue, it stands to reason that you can optimize to deliver the best quality of care by investing in more technology and training for your staff. When you provide educational opportunities for your team members, likely they will return with industry learnings and trends that you want to have the bandwidth to consider, test, and possibly implement. All things made possible by an improved, reliable cash flow.
When you streamline your workflows, you get paid faster.
When you avoid coding errors, you cut down denials, and you get paid faster.
AND
When you accelerate your cash flows, you have got more money in the bank.
The end result is you are more adaptable (also a central principal of EMS 2050!) to industry changes. You can rest assured that you are compliant and that your data and system is secure. When you are getting paid for your services more consistently and reliably – and not leaving any money on your billers' desk – your business is more stable and better prepared to weather the fluctuations in demand, or other unforeseeable circumstances.
All this means you can focus on what matters: providing exceptional patient care.
Want to know more about choosing and implementing a new RCM system? Check out our brand new ebook: