(4 minute read)
Earlier this year, ZOLL hosted a webinar on Operationalizing Data. After the webinar, we asked attendees to share what, if anything, their organizations were doing to track KPIs, manage their data, and transform it into actionable insights. Over 300 EMS professionals from across the United States responded, and the results surprised us!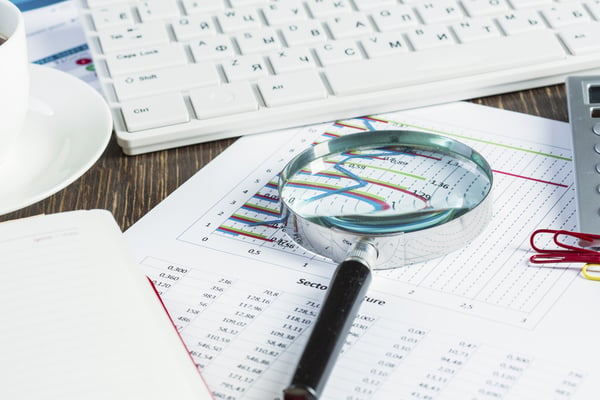 Only 5 percent of respondents reported that their organization was "excellent" at collecting and analyzing data and over 20 percent said they either didn't measure any KPIs or weren't doing it very well at all. Seeing these results, we decided to call in a ZOLL Data expert to shed some light on tips, tricks and best practices.
We asked Rob Humphreys, Senior Product Manager for ZOLL Online, to weigh in on the survey results from a reporting standpoint. As a seasoned product leader, Rob has a proven track record of designing, building and launching innovative consumer and B2B SaaS products on both web and mobile. With a passion for improving online and mobile user experiences, Rob employs user-centered design philosophies and a market-driven approach to deliver compelling user experiences.
Knowing that over half of the EMS professionals that responded to our survey said that their organizations were below average when it comes to collecting and analyzing data – how can they get better at this?
Data quality can be directly traced to good data collection practices. Consistency is key – collect the same information each time for common tasks or workflows, and provide accurate responses (not just the easy or fast option). Emphasize the value of data to your employees and ensure they understand their role in good data collection practices.
Data analysis is hard, and our results reflect the frustration many experience. It takes time to learn the skills to define appropriate KPIs, identify required data, connect to data sources, and use tools to transform raw data into actionable information. One tip is to make sure you are working to solve a well-defined problem, one that has the potential to impact revenue or high-level business goals. Taking the time to plan the goals of your analytics will help you focus on certain areas, and narrowing the search makes it easier to understand and control.
Over 20 percent of respondents said their biggest obstacle was a complicated reporting system. That said, do you have any tips on how to "uncomplicate" your reporting system?
New approaches to reporting and analytics software have made data analysis far more accessible to the average person. Look for solutions that offer visual interfaces, tools for navigating data, and advanced options like natural language query. Visualization in particular is really important – it's such a critical part of how most of us interact with data and provides a means of communicating what's going on behind the scenes to your boss and your team. Ensure that the information you're displaying is relevant to company goals, logically ordered and as simplified as possible.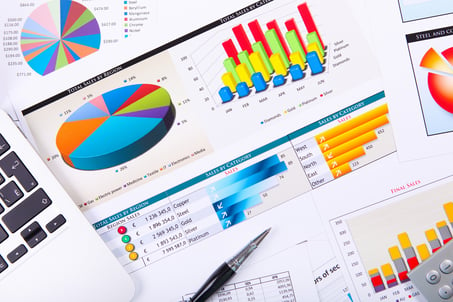 Once your organization is successfully collecting data, what should you do with it?
Many organizations struggle with identifying the "right" KPIs to measure performance – EMS is no exception. To get started, focus on the key factors influencing your agency. Are response times meeting community needs? Are acute patients receiving quality care? Am I billing to meet cash flow needs? Select a KPI that is meaningful for you and incorporate it into your practices. Keep up the momentum and build out your library one piece at a time.
EMS is not alone in grappling with developing expertise in data analysis. While tools have made analysis more accessible, it still takes time to understand your data, identify appropriate KPIs, and build dashboards in your tool of choice. Time is a luxury for many in EMS, but an investment in advancing your data competency today will quickly pay dividends.
How can software fill the "staffing resource" gap?
The staffing resource pinch is being felt in industries on a global scale. According to a study published by the University of California – Riverside, in 2018 the US alone is likely to face a gap of 50 – 60% between supply and demand of data scientists. And that's individuals who understand the theory, but likely have little practical experience with the unique challenges of EMS, Fire, or emergency care. In the near term, leverage this gap as a growth opportunity for yourself or high performing employees in your business. Invest in developing the skills necessary to meet your analytics goals – you don't need a Master's in Data Science to begin applying your data to solve organizational problems. To get started, identify a question you really want to answer – from there identify the data available and create a simple visualization.
Siloed software is still a big problem for many organizations – how can you avoid silos?
Siloed data presents a number of challenges for doing cross-product data analysis. While buying all software from a single vendor is one way to avoid these siloes, that's rarely practical. If you want to combine data from all your business applications, look for a solution that provides tools for data discovery and in-memory data modeling.
Want more information? To watch the webinar, click here:
Further reading:
https://www.zolldata.com/blog/the-most-important-metrics-your-agency-should-be-measuring
https://www.zolldata.com/blog/why-your-ems-agency-should-be-tracking-financial-operational-metrics