By Maggie Adams
(5 min read) No ambulance service has escaped the pain of the coronavirus pandemic. The stress that crews experience from all facets of COVID-19 was further increased when patients needed care during the recent protests. Crew resources are stretched. Management worries as costs skyrocket and revenue continues to fall. Billing personnel face increased pressure trying to squeeze blood from a stone when they're working with payers. The last thing anyone needs is additional revenue loss in the weeks and months ahead.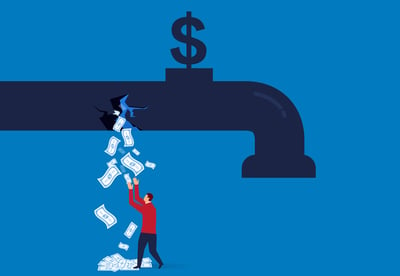 Let us discuss steps providers can take now to help avoid further losses. A good approach is to tighten up aspects of your service-to-billing process. Here are some ideas, from dispatch through the back end, that can help shore up areas where revenue may seep out. Some of them are internal for the organization, while others apply regardless of whether billing is performed in-house or outsourced.
Review management – Look at the metrics for the whole organization. With less income, it becomes more important to monitor reports and dashboards closely. Look beyond the reports typically reviewed. There may be data that can help a manager plan or act. If needed, seek support to understand what reporting options are available to help good decision-making.
Check dispatches – Ensure that every dispatch is accounted for via creation of a trip report or another mechanism. This reconciliation process helps get viable trips billed. Cancellations will be counted. Unreconciled dispatches lead to unbilled trips.
Revisit the trip report addendum process – Discuss what constitutes a trip report addendum and make sure the policy on this topic is solid. Check on outstanding addendums. Investigate any delays. Incomplete trip reports do not get billed.
Review outstanding PCS issues – Problems with facilities may need management attention. Ensure certified mailing requests are sent timely—and, just as importantly—that billing is done in a timely manner (in accordance with Medicare's 21-day rule). We often see considerable income delayed due to untimely PCS follow-up.
Conduct an internal audit – If this has not been done recently, now is the time. Take a small batch of claims and check to ensure that there is no under-billing or over-billing. Billers have had new ICD codes, changes in destination options, plus COVID concerns regarding patient signature requirements. Under-billing impacts cash flow now. Over-billing is a compliance risk and may come back to haunt in the future. Ensure that claims were submitted compliantly. Also, check on the use of the denial modifier so that claims become patient responsibility when appropriate.
Follow up with facilities - This is critical. Recent news discussed the financial burdens nursing homes face. Yes, they have financial strains, but so do ambulance providers. Moreover, ambulance providers risk compliance issues if nursing homes neglect to pay for service. Review facility accounts and follow up on outstanding balances. This is not only a matter of compliance; it is a matter of financial viability.
Finally, work the accounts receivable – Look at the most frequent payers billed (this is typically Medicare, Medicaid, and three or four commercial payers). Run an A/R list. Target younger unpaid claims (younger money is easier to get, as documents are more readily available for both the provider and the payer). Do not resubmit the claim. Resubmissions lead to two denials. Instead, determine the issue and correct the claim if needed. Use online resources wherever possible to resolve claims. ESCALATE, ESCALATE, ESCALATE—up the appeals chain, if necessary.
As EMS providers work through these issues, it is important to remember that there are other topics of concern on the horizon. One example is the movement of more patients to Medicaid. There have been recent Medicaid audits of NEMT providers. There will be fraud sensitivity related to COVID-19 spending. Insurers are currently submitting their rate plans for the coming year, indicating increased cost to patients. Providers will need to understand Blue Cross and Blue Shield, as they have become the payer with the most significant presence on the exchanges where many people may go seek insurance coverage. Unemployment will impact the growth of self-pay and so on.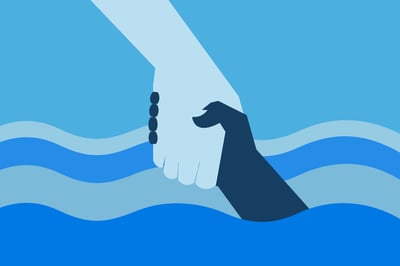 I truly wish I could wave my wand and make things better for all in our industry. What I can do is answer questions like what providers can do now and what to expect next as EMS navigates billing in the COVID environment.
---
Join me on June 25, 2020 to ask your questions during my free webinar on this topic.
During the webinar, I will present information, as well as stay on the line to answer your billing questions of all kinds. Register for the webinar by clicking the button below. Send any questions you have now to cvquestions@ems-financial.com. This will be a great opportunity to learn from other agencies' experiences, too. Armed with information, good policies, and strong processes, providers will make it through these trying times.