(5 min read) There are many reasons that business applications are moving to the cloud, or Software as a Service (SaaS) model. One of the most compelling is cost savings. In addition to the cost of the hardware itself, space used to house on-premise servers can be reallocated for more valuable activities, or (if rented) reduced or eliminated entirely. Your IT team no longer has to purchase and maintain dedicated servers, which results in significant labor savings. Eliminating hardware maintenance and upgrade management significantly reduces IT and data security resource requirements, including ongoing hiring and specialized training. As more and more software providers push their solutions to the cloud, it becomes increasingly challenging – and costly – to run on-premise solutions.
Yet, some organizations, not to mention some technology partners, may not yet be ready to move fully to the cloud quite yet. Is the only choice all or nothing? Must those organizations continue to incur costly overhead expenses associated with maintaining on-premise hardware and software? Thankfully, the answer is no. There is a "stepped" approach that is a viable and cost-effective way to transition smoothly to the cloud and capture many of its benefits without sacrificing the control and customization of your on-premise solution.
Transition Infrastructure to the Cloud First
The "stepped" approach creates a hosted environment to replace physical infrastructure. The hosted environment boasts many of the cost savings associated with a cloud solution, while preserving your team's control over your solution and the user experience. Blending hosted infrastructure with on-premise software has become a popular alternative to converting directly from on-premise (or private cloud) solutions to fully cloud-based solutions.
Some organizations adopt this approach because it enables them to continue to use a single instance of a solution, hosted by the technology provider, as opposed to licensing a multi-tenancy solution, in which multiple organizations share a single application in what's known as the public cloud. The key advantage single-instance solutions are perceived to offer to organizations is the ability to access raw data and create infinite custom configurations and reports. In practice, however, this advantage may be overvalued. While some larger organizations truly require raw data to manipulate and run sophisticated analyses, most businesses make light use of it and could, in fact, leverage standard reporting capabilities to achieve the same outcome with much less effort and fewer resources.
Consider the Benefits of the Hosted Approach
It is no longer practical or cost effective for many organizations to install their own servers to manage business applications when so many solutions are moving to the cloud. Available options for single-instance software are slowly disappearing. Savvy business leaders recognize this trend and are looking to the hosted approach – where the technology provider hosts a single instance of the organization's software on their behalf – as a strategic alternative for extracting maximum value from their solution while they plan for an eventual, full migration to the cloud when the timing and technology is right.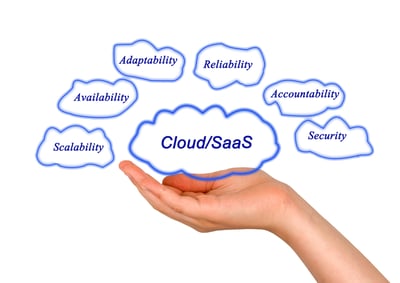 In addition to the cost savings the hosted approach affords, organizations can stay focused on their core competencies and serving the community (in healthcare, emergency medical services [EMS], or fire), rather than maintaining large, specialized IT teams and managing complex technology solutions. Hosting also shifts the cost structure from capital purchases to recurring subscriptions, which can be advantageous. Hosted solutions are faster and much easier to implement, too. Your team can, for example, focus on setup and user training as opposed to on physical hardware installation and software implementation.
The COVID-19 pandemic created a greater need for healthcare organizations and EMS/Fire agencies to access and share data with partners in their ecosystem. With both hosted and cloud solutions, sharing data through remote system access is simpler and less expensive. On-premise systems are difficult to access remotely, and remote access can create security vulnerabilities. There are also additional costs, such as virtual private networks (VPNs).
Build Your Business Case With Consideration for Short- and Long-term Plans
It is easy for organizations to quantify the ROI of the hosted approach as part of your cloud transition. There are immediate cost savings in hardware and IT personnel. Over time, there are lower upgrade and maintenance costs. Secure, remote system access is simpler and requires fewer software and hardware data security and compliance-related expenditures. These savings in and of themselves provide a compelling ROI, and there are additional soft cost savings, too, such as increased system reliability and flexibility to scale usage to fit the business need. In essence, you have more processing power available on demand. Furthermore, it is often advantageous to pay a monthly, recurring fee for hosting rather than managing the ups and downs of IT headcount requirements.
Of course, timing the move to a hosted solution depends on how recently you purchased your hardware and what other solutions are still being managed on premise. At ZOLL Data Systems, we work with our customers to identify the optimum time to switch to hosting, and we shoulder as much of the migration work as possible to make it as easy and seamless an experience as we can. Once the migration to hosted infrastructure is complete, users continue to enjoy the same experience on exactly the same product as they did when the server was on premise. The organization can begin enjoying many of the benefits of cloud-based solutions, retaining the control they need now while planning ahead for a smooth transition to the cloud when conditions are right for making the final leap.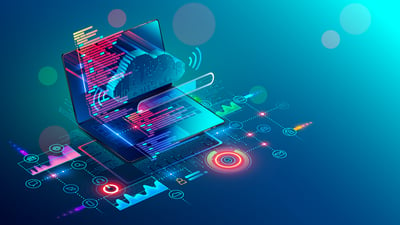 Enable Migration With Confidence
Down the road, when you're ready to make the move, being in a hosted environment makes it easier to take the last step into a fully cloud-based solution suite. By then, most of your organization's applications will be cloud-enabled and your staff will be accustomed to cloud-based workflows and benefits. The cumulative advantages in terms of cost savings, solution expertise, data access, availability, security, and scalability are clear. These will help build the business case and evidence of strong ROI to help you determine when to migrate your software solutions to the cloud for the final piece of the transition.
This planning process will also help you select the software provider that will be your trusted cloud partner. Most organizations place high priority on business continuity and understand the risks associated with lesser-known companies that are newcomers to cloud-based healthcare and EMS/Fire technology. This is an especially important consideration, due to emergent nature of operations and to the sensitivity of patient medical data. There is no room for error. Any disruption has a ripple effect on the quality of service and patient care, making stability a vital solution requirement.
Read More About Cloud-based Solutions in the Healthcare and EMS/Fire Industries