Captain/Paramedic Mike Lamanda, a 27-year veteran of the Golder Ranch Fire District (GRFD), northwest of metropolitan Tucson, Arizona, starts his shift each morning at 8 AM. He checks his equipment, vehicle and prepares for the day. This is where the similarity between Lamanda and other fire officers ends. Lamanda knows exactly how many calls he will go on any particular day, because he has scheduled them in advance.
GRFD Launches a Community Integrated Healthcare Program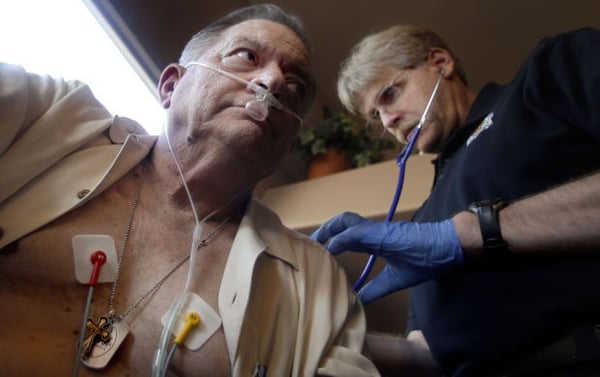 After a year spent in development, the Community Integrated Healthcare Program (CIHP) at GRFD began operations on June 30, 2014, with the goals of improving the overall health of the community, right sizing the care of patients and reducing hospital readmissions. The CIHP provides post discharge care for 30 days after a patient has been admitted for chronic obstructive pulmonary disease (COPD), congestive heart failure (CHF), diabetes (DM), myocardial infarction (MI) and pneumonia (PNA). Referrals into the program are made by case management staff of participating hospitals, with a goal to be in the participant's home within 72 hours of discharge.
Over the course of the 30-day program, participants receive a minimum of six interactions, which could increase based on acuity. During those interactions, a physical assessment, including 12-lead and point of care lab testing for CHF referrals, home safety scans, and discharge instruction compliance are provided. Clinical results are measured using pre and post surveys, and service is measured using a customer satisfaction survey. At the end of that 30-day period, participants are discharged from the program and receive a certificate from the fire chief.
How to Track Patient Data & Info?
When the program launched, there were no patient care reporting applications available on the market that would meet the needs of multiple interactions over several days, within the same record. At the time, we used the ZOLL TabletPCR application for EMS patient care reporting and made the decision to use it in this new care delivery environment. Essentially, a participant would be assigned a patient care report (PCR) and information would be entered on each visit. The results were awful. The application was never intended to be used in that manner, with data and information difficult to obtain after the fact.
In January of 2015, we experienced a surge in participation with the program, which compounded the problems associated with patient care reporting. The next month, ZOLL gave us the opportunity to beta test EMS Mobile Health. The application was designed for repeated interactions within the same report, it was easy and intuitive to use, and the patient dashboard provided excellent information on the front end of the record. In April of 2015, we went live with the application and continue to use it for CIHP patient care reporting.
Making a Positive Impact in the Community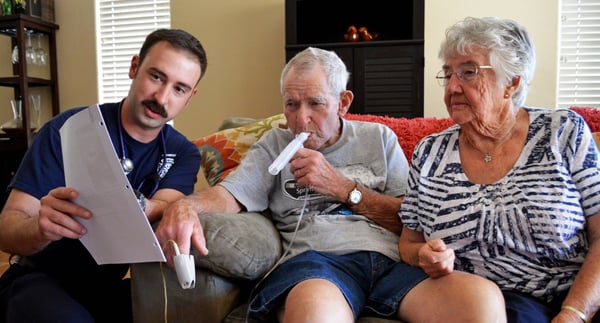 Lamanda has another title attached to him, Community Integrated Paramedic (CIP). Lamanda leads a cadre of nine trained providers, three of whom are assigned to each operational shift, and the rest providing vacation or sick time relief. In a given day, he will visit three or four participants in their home and provide them with the tools, education and support to lead a healthy lifestyle, and to reduce the possibility of having to go back to the hospital. By collaborating with a participant's primary care and specialty physicians, he can properly align the level of care needed. While his day may differ from that of a traditional fire captain, he is making a positive impact on the community.