(3 min read) Together, Erich Scheunemann and Michael Riley, who both work for the Anchorage Fire Department, achieved impressive results by harnessing the power of data. Erich Scheunemann, has been with the department for 21 years and is currently Assistant Chief, while Michael Riley, Firefighter and Paramedic, has been a part of the organization for 6 years. Their plan was to identify high frequency users as well as their reasons for frequent 911 calls and use that data to improve the care of those patients while reducing the use of EMS.
They initiated and sustained the first-ever Mobile Integrated Health (MIH) Program, which provides patient-centered, mobile resources in an out-of-hospital environment. In the past, EMS has largely been considered and funded as a transportation system. Recent changes have created an opportunity for EMS to evolve into a fully integrated component of the healthcare system. EMS responders now focus on providing "patient navigation" through the healthcare system and directing each patient to the right care, in the right setting at the right time.
This initiative has resulted in innovative solutions based on overall health and wellness of the high utilizers using cab vouchers and other means for transportation, assistance with obtaining meds and ongoing support… all of which has saved time, money and lives. That is why Erich and Mike are EMS Pulse Award recipients in 2019.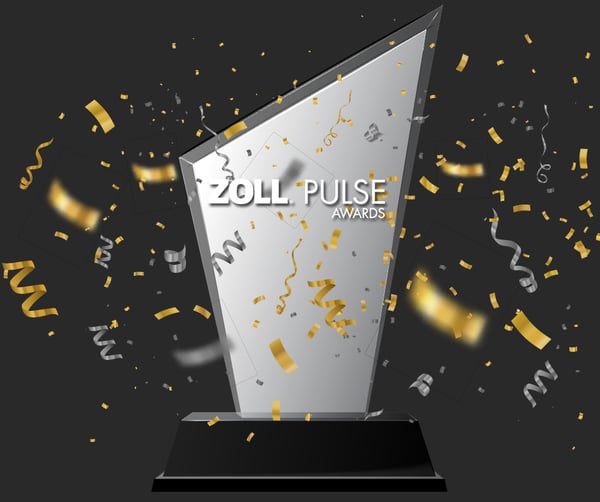 Their Story
Erich and Mike identified a group of "superusers" using data culled from Zoll RescueNet and their own TriTech CAD system. They focused on modifiable use patterns that could be influenced by targeted case management through the Anchorage FD along with multiple other local agencies. The reports from RescueNet provided substance abuse and psychiatric/behavioral health emergencies data to assess trends along with non-medical calls such as public inebriation. These trends helped them to better understand why the client is calling the fire department and what services were utilized.
The result of this analysis gave them statistical evidence that the current deployment patterns of the FD were straining a system that was designed for time-sensitive, life-saving responses. So a community needs assessment was conducted and the AFD established a CORE Team (Community Outreach, Referral and Education) to provide alternate solutions for patients with low acuity medical conditions, who could be cared for in settings other than a hospital ED.
Scheunemann and Riley established a successful intervention model that resulted in a 60% reduction in EMS usage, saving time, money and lives.
Initially, the medical community wasn't familiar with the fire department acting in a care coordination/case management role. After becoming more familiar with why the AFT CORE Team was there and that it wasn't the result of a 911 emergency response, they were very receptive to the solutions for targeted care.
Using the Zoll systems improved clinical care and operations and made it possible to "make the case" for programs such as the AFD CORE Team by magnifying the issues/needs within the community. Data entry by the crews can seem a little unrealistic in a busy EMS system, but if the results demonstrate the value of seeing the overall continuum of patient care within the healthcare system, the time is well-spent on documentation.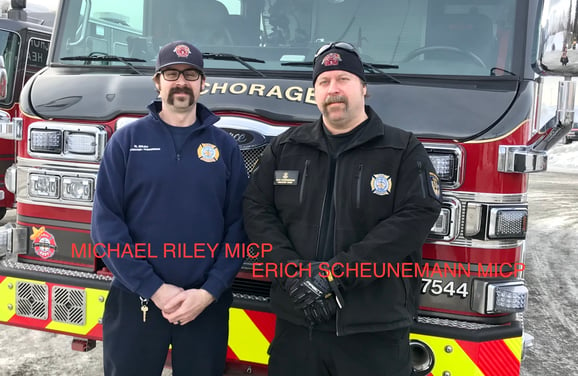 By the numbers
An example of the success of the intervention is shown in a specific client:
43 transports in the 6 months preceding the intervention (transport charges $14,189 plus likely ED charges of $126,033 base upon historicals)
In the 166 days after her enrollment in the program, she was down to 17 transports, which amounts to a 60% reduction in EMS usage
55% reduction in EMS charges, or a total of $76,206 saved – for a single client
About EMS Pulse Awards
To coincide with National EMS Week, ZOLL created the EMS Pulse Awards. The awards recognize professionals who are the pulse of their EMS organization, working behind the scenes of prehospital care and empowering their organization to provide better care and ultimately enable their teams to save more lives within their communities. Winners were selected based on the information provided in their nominations, which was also used in their story above. This year's winners were recognized at our yearly user conference, SUMMIT. Congratulations to all of our winners who are successfully streamlining the business side of EMS!
Interested in nominating a coworker for their achievements on the business side of EMS? Nominations will open again in Spring 2020.