(3 min read) Julie Mickow has been with the Mayo Clinic for 22 years. In her time there, she has held every role in the revenue stream and has been instrumental in streamlining many back-end functions, including payment posting, denial management and collections management. Julie has also been the sole manager of the revenue recapture program in MN, recouping well over a half million dollars of revenue annually.
Julie has brought innovation not only to her own position, but to others as well over the years. She has taken on the challenge of assisting different departmental positions in becoming paperless, providing the means to convert to work from home. She is a creative problem-solver and performs the work of two people, contributing a significant amount to the revenue stream for the Mayo Clinic, and that is why Julie Mickow is an EMS Pulse Award recipients in 2019.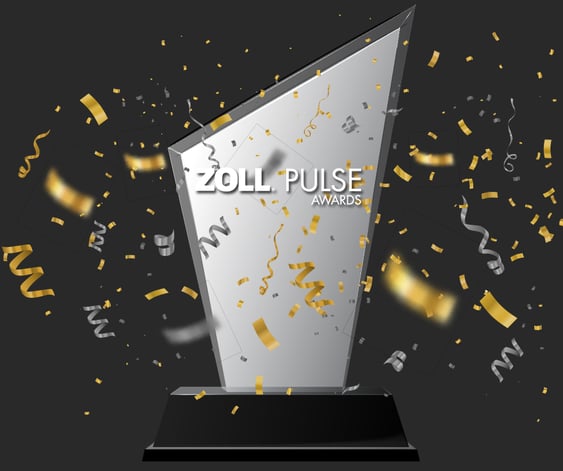 Her Story
Julie utilized the RescueNet Dispatch System and RecueNet Reporting to manage the revenue recapture. Specifically, she used the data to keep an accurate and timely record of the patients through the entire lifecycle of their account process. She also utilized RN schedules, workflows and aging schedules to ensure the records are clean and compliant with the MN state program called Revenue Recap.
She used the RescueNet Billing and Dispatch as a key resource in converting several departments to a paperless system. That allowed 11 of the 17 current team members to work from home with a zero paper policy.
Mickow is a creative problem-solver and has been instrumental in streamlining many back-end functions.
Communication has been the biggest factor in making this transition successful. Taking full advantage of the tabs and notes feature in the Zoll programs allowed them to keep all communications in the patient's account so that any person serving that call can pick up where the last one left off.
She has received additional training from the National Academy of Ambulance Compliance which provided her a deep dive into CMS Rules (Centers of Medicare and Medicaid Services – these rules define the conditions of participation and coverage for Medicare and Medicaid), industry trends, and a coding certification that enhanced her knowledge of the code selection and input. This certification is recognized by many certifying bodies in EMS like CAMS and others.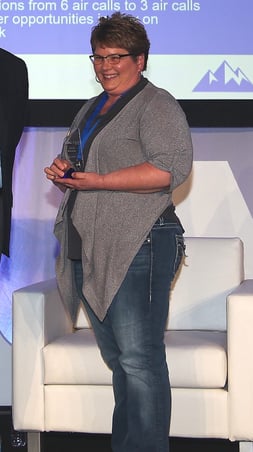 By the numbers
Collection dollars sent has dropped from 6 air calls to 3 per week. Not only that, Julie routinely discovers further opportunities that amount to roughly $70,000 a week.
By optimizing data exchange with their collection agency she has improved collection rates by .8% or $96,000 a year with an upward trend.
Her liability monitoring for out of state non participating areas has resulted in large payments on air runs that would have otherwise been written off.
And finally, she has Led the effort on the organization's implementation of a work from home program by analyzing the workflows and converting to paperless processes, increasing the team's productivity by 20%.
About EMS Pulse Awards
To coincide with National EMS Week, ZOLL created the EMS Pulse Awards. The awards recognize professionals who are the pulse of their EMS organization, working behind the scenes of prehospital care and empowering their organization to provide better care and ultimately enable their teams to save more lives within their communities. Winners were selected based on the information provided in their nominations, which was also used in their story above. This year's winners were recognized at our yearly user conference, SUMMIT. Congratulations to all of our winners who are successfully streamlining the business side of EMS!
Interested in nominating a coworker for their achievements on the business side of EMS? Nominations will open again in Spring 2020.