As a community paramedicine (CP) program is born, the questions are how to fund and launch the initiative. Once CP takes off and proves its worth, the next challenge is how to sustain (and even grow) the program. That's when the topic of payment becomes increasingly important.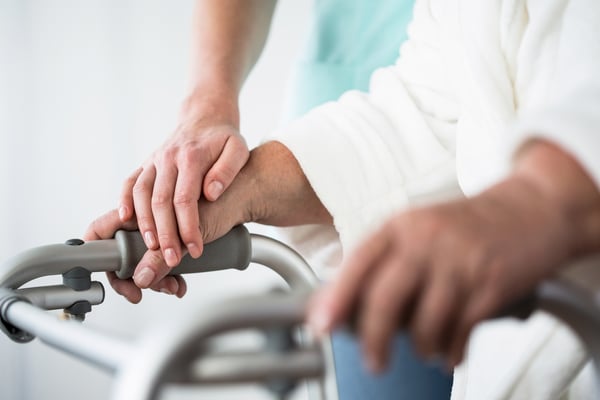 Nationwide, the CP movement has caught on. CP grew from four programs in 2009 to 280 programs in 2016 according to the National Association of Emergency Medical Technicians (NAEMT). As CP evolves, so does the approach to payment of services. It appears that payment is going in two directions. The first type of payment is a more traditional, fee-for-service model with which the ambulance world is familiar. The second approach to payment will help sustain and grow CP programs, but doesn't work well with our conventional billing and tracking systems. This isn't an insurmountable problem as new systems are also evolving. Today, we talk about the progress of CP payment models and what providers need to do to get paid for these growing, essential services.
In May, the Pennsylvania State House approved legislation where commercial insurers would have to pay for "treatment without transport." House Bill 1013 addressed reimbursement to emergency ambulance services who were dispatched 9-1-1 and did not transport the patient. The model being proposed for Pennsylvania is like what is done in Minnesota. CP was recognized in Minnesota as a billable service covered by their Medicaid. Both these states take a traditional approach to billing.
Traditional, Fee-for-Service Payment Checklist
When working with the fee-for-service CP payment model, providers need to consider the following:
Define and price the service. Look at your costs and determine what fee to charge for service.
Documentation requirements must be assessed. Ambulance transportation is paid when the documentation meets regulatory requirements and shows that it was medically necessary for the patient to be transported by ambulance and all forms and supporting documentation is in order. The question of documentation may become as important to CP services as it is for ambulance transportation. Does your state require specific types of information be documented when caring for a patient in a CP program? Closely monitor this topic. If there are no documentation requirements yet, the situation could change. Look at:
Expectations
Regulations
Forms or signatures requirements
Learn who gets the bill and how that bill gets to the payer. Investigate if billing can be done electronically and what codes will be used. Minnesota Medicaid pays for CP. That's a regulated payer and requires the use of a specific code. Pennsylvania's program is not yet implemented, but the House Bill discussed payment from commercial payers. It is possible that commercial payers would recognize the A0998 code (ambulance response, treatment, no transport). You need information about the following:
Regulated payer or commercial payer?
Code to be used (A0998 or state-specific code)
Modifiers, if necessary
Where and how to submit
When NOT to bill (does state law prohibit or support any kind of patient billing for CP services?)
Determine what reimbursement amount is expected from a payer and learn if cost-sharing will be a factor.
Now we move to the less conventional side of payment (I say that because it is different than what providers are used to). In January 2016, Blue Cross/Blue Shield of New Mexico launched a CP program to better manage Medicaid patients. The goal was to reduce readmissions and overuse of the ER, particularly among "frequent flyers." The program was so successful that it was upgraded from pilot status to now be an ongoing service. (They saw more than 60 percent decrease in hospital readmissions and ER use). When commercial payers and other third-parties are involved, the payment model becomes less traditional. Often contracts are involved that resemble a managed care capitation model (i.e., per member, per month).
Unconventional Community Paramedicine Payment Checklist
Here is a list of items to consider when trying to get paid from a system that does not support fee-for-service billing:
Determine what entity to approach about contracting or payment based on who would most benefit from the CP services you offer.

Hospitals and health systems need to curb readmissions. Partnership opportunities abound.
Organizations where your CP services could complement the services they offer or provide services when they are not available (for example, home health agencies).
Arrangements with commercial payers.

Determine your costs to provide service so that you don't sell yourself short when contracting.
Investigate contracts to deal with "frequent flyers," which provide coverage for a limited amount of time (i.e. a few months). The goal is to avoid overuse of the ER. Payment could be a lump sum amount. Potentially, there could be a bonus when a "frequent flyer" has had a good health outcome and avoided the ER for a pre-specified amount of time (say 60 or 90 days).
Look at per member, per month programs with commercial payer with possible bonus for outcomes.
Provider will need to share data about patient outcomes, which means a system will be required to track patient interactions and results.

Field documentation will be needed
Consider documentation compliance requirements

Security needs to be addressed regarding the flow of information back and forth, especially with third-party payers where a large volume of secure patient information needs to be exchanged.
How you will be paid for services will be contingent on what you report to the payer. Spreadsheets are a starting point to track some information, but spreadsheets are not scalable to manage complicated billing or large patient populations. Start exploring options to track and bill. This means you will also need a good system to post payments.
Contracting opens new doors to revenue – and further growth of your CP program – but this new arena means going beyond the comfort zone of traditional payment. For providers willing to explore this world, real revenue opportunities await. With real revenue, your CP program will be sustained and eventually thrive. The real winners will be the members of your community.