Every agency strives to improve the quality and efficiency of their EMS operations. Bonus if they can do so while reducing cost. What is the best way of going about reaching those goals? Data. Whether it's dispatch, ePCR, billing, driver performance data – or all of the above – data helps EMS agencies improve operational efficiency. Check out our round up of March blog posts dedicated to helping you reach your operational efficiency goals.

Is it Possible to Eliminate Denied Claims?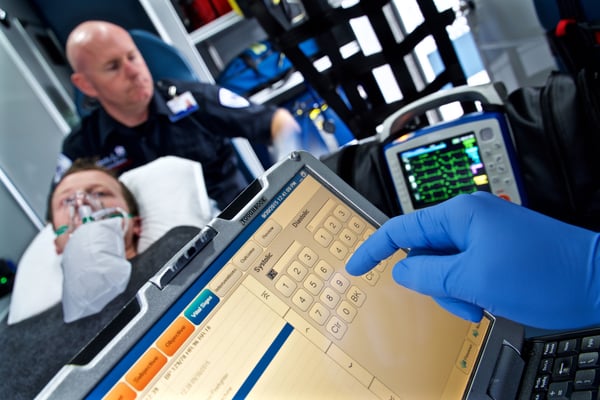 In many cases, the primary reason an ambulance claim is denied, resulting in a beneficiary being deprived of coverage and the ambulance service being denied reimbursement for the care they provided, isn't because ambulance transport wasn't medically necessary, but rather because some crew members either don't understand or don't care about their responsibility to carefully and completely document the patient's condition at the time of transport on their PCR. Find out how to start painting a complete patient story and say goodbye to denied claims forever.
Use These 3 Keys to Better Billing Management and Guarantee Payment for Transports
There are many small steps ambulance providers can take to improve operations and get paid for transports. Actions you take in dispatch, in the field and in billing will improve operating efficiency and have a positive impact on cash flow.
Uh-Oh, We're in Trouble. Learn How to Put a Positive Spin on a Negative Story
As public-safety and EMS agencies, you get asked tough questions all the time. But some of the toughest questions come from reporters that are asking tough questions not about a call or scene, but about the agency itself. Do you know how to pivot or bridge a difficult or unflattering question from a reporter into an answer that puts your agency in a more positive light?
Improve Ambulance Response Times with Real-Time Data
If you're a patient who is critically injured in an accident, the response time of your ambulance
can be the difference between life and death. An EMS organization must measure response in increments to effectively reduce response-times. Moving the response time needle happens with intelligence and constant reinforcement, not speed. Understanding the incremental sequences of a call, and how these increments can be managed results in reduction of response times.
Better Care and Billing Metrics Start with ePCR
In Part two of this three-part series "Guarantee Your ePCR Works for you, Not Against You", we asked Steven Cohen, the Assistant Director of EMS at the Jersey City Medical Center EMS Department in New Jersey, to discuss how quality control connects to improvements in key performance indicators (KPIs) such as cardiac arrest outcomes and in reducing the back and forth between billing managers and crew supervisors. While measuring the quality of all parts of your patient care delivery may sound daunting, Cohen shares how his operation leverages added ePCR controls and customization to improve outcome measures and billing effectiveness.
Still on the Fence About Attending SUMMIT?
We asked three past SUMMIT attendees to share their favorite things about our yearly user conference—from keynotes to hands-on training and networking. Here's what they had to say.
What A New Age of HIPAA Enforcement Means for EMS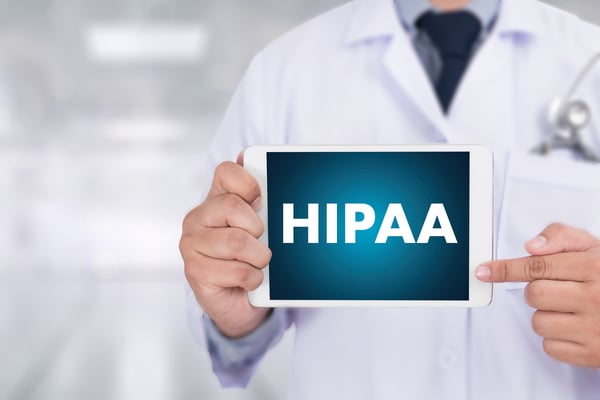 In 2016, the Heath Insurance Portability and Accountability Act (HIPAA) police levied far more penalties than ever before, and government enforcers are on a record pace in 2017. The focus has shifted from education to prosecution, and small healthcare providers are no longer immune from big penalties. What does all this mean for EMS? How can you make sure your agency isn't penalized?
Consider these 12 Expenses to Calculate the Cost of an Ambulance Crash
Reimbursements continue to be challenging in EMS, and the future unfortunately doesn't paint a favorable outlook any time soon. While sound billing practices and excellent provider documentation help prevent leaving money on the table, out of control expenses can erase any revenue advances quickly, which puts a strain on net income (profit) margins. Don't overlook estimating the true cost of a loss.
Operational Dashboards Turn EMS Data into Actionable Insight
Operational dashboards can transform your EMS data into useful information to measure and improve operations. Not sure how much staff to schedule on Sunday at 4 p.m.? Use historical data to help with crew scheduling. Experiencing delays between trips? Identify deficiencies in response times so you can improve those response times.
4 Webinars That Will Help Your Agency Operate at Peak Efficiency
Are you a current ZOLL ePCR, Billing, Dispatch or Road Safety customer? Interested in ways to improve clinical excellence with the power of RescueNet ePCR? What about how to improve efficiency with RescueNet Billing or RescueNet Dispatch? Or ways to improve fleet safety and savings with Road Safety? During March, customers presented their top 5 recommendations for each of the products I listed in four, 30-minute webinars hosted by ZOLL. For those of you able to attend and those of you missed it, each webinar is available On Demand now on our website!