(6 min read) Billing for emergency medical services (EMS) is tricky in the best of circumstances. In emergent situations, patients may or may not be conscious at the time of the encounter, and obtaining complete, accurate demographic information – let alone insurance coverage – is not always possible. The hospital face sheets may contain outdated information, and by the time this information is received, weeks may have passed since the encounter. The same problems exist for non-emergent, scheduled transport. Patients are often unable to provide current demographic and insurance data, and nursing homes and other facilities may not provide good (or any) information either.
These factors are part and parcel of an EMS billing professional's job. There's no changing the facts, but there definitely are ways to optimize how you respond to the situation. To do so, you need to identify where your greatest challenges lie.
Common Billing Department Problems
EMS billing departments are charged with following up on unresolved revenue, but the sheer volume can be overwhelming and make it tough to know how to go after it. Agencies generally know when they're not getting paid for services rendered, but often don't know why. There are so many billing activities to prioritize, it can be challenging to know where to start or what to do.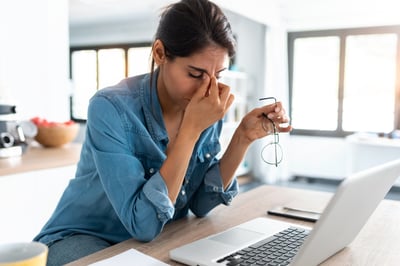 Another common problem is claims lost in the system as a result of workflows that are inefficient or missing entirely. Consider dead-end schedules: these are claims that have been placed on a schedule, but often on the wrong type for a specific claim. Somewhere along the line, the agency's institutional knowledge became diluted and didn't transfer intact to the current billing team. Too often, these claims become lost in the system. Follow-up doesn't happen because the claims are not visible, and heavy write-offs are the result.
Then there's the ongoing challenge of staying current with the myriad payer forms and electronic control module (ECM) requirements. Payers are constantly changing the rules, and billing departments frequently fall victim to outdated practices that result in claim denials and lost revenue.
When Something's Broken – and Even When It's Not
When it's clear that something is broken but you don't know how to fix it, don't despair. It may be time to call in expert support to help you diagnose and treat the problem. Even agencies whose billing departments are humming along can benefit from a periodic, unbiased review of their processes and key performance indicators (KPIs) to stay in tune with their data. There are a number of indicators that reveal when your organization can benefit from external expertise and insight:
Regularly not getting paid for services provided
20% or more AR creeping over 90 days

High denial rate of >5%

Unintentional billing lag of >3 days

More than 25 schedules

Diminished staff productivity
Consultants who focus specifically on EMS accounts receivable (AR) bring the expertise and experience to trace these symptoms back to their sources. Once they diagnose the underlying causes, they can help you build an action plan for getting back on track and bringing your KPIs in line with industry norms.
Typically, agency leadership makes the decision to enlist AR consulting help, and when they do, it's advisable to get the billing team on board early. Despite the value AR consultants deliver, some front-line billing personnel may feel reluctant or even fearful; after all, a consultant may expose problems that put certain processes in the spotlight. Personnel may feel responsible for any deficiencies revealed. Recognizing the potential discomfort enables agency leadership to reassure the team and to appropriately position consulting as a proactive measure to support the billing department. AR consulting is not about finding problems; rather, it's about finding solutions and arming personnel with the tools and processes they need to perform at a higher level and with greater confidence.
What To Expect From an AR Consulting Engagement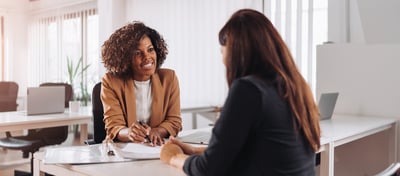 A good AR consulting team will quickly dispel any reservations by listening, first and foremost. Consultants sit down with key billing personnel and immerse themselves in internal conversations that reveal the agency's goals, challenges, and fears. It's not uncommon for billers to express worry that shortfalls or missed KPIs are their fault or that achieving industry standards is unattainable. Good consultants have heard and seen it all and can reassure their clients that it is, indeed, possible to hit the mark and that they will provide a road map of recommendations that points the way.
The first steps AR consultants will take before setting foot in the agency are to remotely run a selection of reports derived from billing software data and then to compare agency performance against industry standard KPIs. They'll observe the billing software configuration to understand the underlying logic and perspective and how these fit with the unique needs of the agency. Once onsite, the consultants will provide a snapshot of the billing situation as it stands, highlighting early signs that point to likely problems and paving the way for how to go about fixing them. They'll observe workflows and note where staffing may be inadequate or where processes can help existing personnel be more productive.
A typical 2.5-week engagement will include one week of planning, three days onsite, and another week post-visit, during which a comprehensive final report is developed. The report details goals set, changes made onsite with the billing team, changes made remotely, and recommendations for additional actions to be taken by the internal team in the coming weeks and months.
Benefits for Organizations of All Sizes
AR consulting is not just for large agencies. The investment often pays for itself while the team is onsite. It's not unusual to have an "a-ha" moment on the first day, when the consultants begin coaching the billing team through overcoming roadblocks with the goals of driving efficiency, increasing revenue, and improving employee productivity. In fact, many agencies have such a positive experience that they return to consulting on a regular basis to preserve the gains they've made and ensure that they are not leaving cash on the table. Consulting engagement outcomes include:
Software optimization

Increased revenue flow

Improved productivity

Benchmarks against which to measure progress
Recommendations for optimal staffing
AR consultants can optimize your billing efficiency, productivity, and processes with tailored, actionable recommendations based on industry best practices and KPIs unique to your organization. In short, they can help your agency fine-tune your approach and achieve your objectives. If your agency is experiencing a high denial rate, growing billing lag time, or any of the other indicators discussed here, it may be time to consider consulting. Or, if your billing department is performing well and wants to stay ahead of the curve and take advantage of the latest tools and techniques for optimizing AR, here too, it may be time to consider consulting. Visit our website to learn more about ZOLL AR Consulting services and how we can help.
Read More About Optimizing AR:
Data Analysis Drives Better Decision Making and Increased Revenue