(2 min read) In 2019, almost 50% of all insured individuals were insured through employer sponsored plans. The COVID-19 pandemic caused the unemployment rate to skyrocket. Some experts estimate the true unemployment rate to be between 11 and 12%, if workers who have left the job market entirely are counted.1
Many of these newly unemployed patients will lose their employer-sponsored coverage. An August 2020 study by the Urban Institute2 estimates 10.1 million workers and their dependents will lose employer-sponsored coverage. Of this number, between 2.8 million and 3.3 million will enroll in Medicaid. An additional 2.9 million will become uninsured.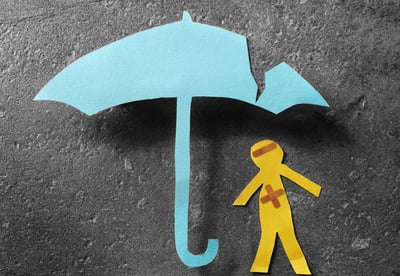 Federal law provides for retroactive Medicaid benefits for three months prior to the month in which the patient's Medicaid application was submitted. One of the most effective and efficient ways to identify the patients with Medicaid coverage is by using an insurance discovery and self-pay analysis tool.
Patients who may qualify for Medicaid only seek medical care in acute situations that make obtaining insurance information difficult. Patients are often uncomfortable with discussing paying for treatment; these financial discussions are often avoided.
ZOLL Data Systems estimates that up to 5% of uninsured patients are Medicaid eligible. How can this coverage be identified after a patient has left the hospital? This is where an insurance discovery tool is beneficial. Insurance discovery tools:
Increase revenue through prompt identification of

billable

coverage in patients

.

Realize savings through automated workflows and productivity

with

regard

s

to

eligibility discovery

and verification tasks

.
A hospital may turn $18 into $75 for an uninsured visit – a fourfold increase. Likewise, an emergency department can potentially find 180 Medicaid eligible patients out of a population of 3,600 uninsured visits. That translates into a $500,000 average gain in revenue from Medicare coverage.
As hospitals and providers seek to obtain fair and appropriate payment for the services they provide, innovative, cost-effective solutions are no longer simply helpful; rather, they have become essential. To learn more about how to handle the influx of Medicaid patients using retroactive Medicaid discovery technology, read the full article here.
Read More on Billing Strategies Under Medicare Rules
How Emergency Medicine Physicians Can Increase Revenue in 2021 With Medicare PFS Cuts Looming
---
1 https://www.marketwatch.com/story/us-unemployment-rate-falls-to-pandemic-low-of-79-but-thats-not-the-whole-story-2020-10-02
2 https://www.urban.org/sites/default/files/publication/102777/making-sense-of-competing-estimates_1.pdf